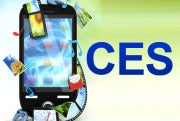 I got a quick look at the Pantech Burst shortly after it was announced at the AT&T Developer Summit keynote. The 4G LTE-capable Pantech Burst will cost $49 with a two-year contract; when bundled with the Pantech Element Honeycomb tablet the Burst will be free. The Burst will debut January 22 at AT&T stores.
The Burst has a 4-inch Super AMOLED display, 16GB of on-board memory (expandable to 32GB), a dual-core 1.2GHz processor with 1080p video playback. The 5-megapixel camera can capture video in up to 720p resolution and there's a VGA camera for video chat. And of course, you also get the benefit of AT&T's fast LTE 4G speeds. All of this is pretty sweet at $50.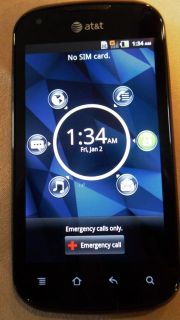 Pantech has been making messaging-focused feature phones for AT&T and Verizon for quite some time, but moved into the Android space last year. The company is focused on affordability and offering phones to first-time smartphone owners. The Pantech Burst is the company's best offer yet. While there's an overlay on Android 2.3, it is pretty lightweight and unobtrusive.
In my quick hands-on use, the Burst felt smooth and AT&T's LTE speeds really shined when I used the browser. The camera seemed pretty solid as well, though it was a little harder to test in the oddly lit meeting room. Like the Pocket, you get seven home screens to customize with widgets or shortcuts to apps. At the bottom of every home screen is a navigation bar with shortcuts to the dialer, your SMS messages, the browser, and the apps menu.
The Burst comes in two colors, red and titanium. Both are quite attractive, though I'm partial to the red. The battery cover has a "brushed" look, which makes the Burst look a bit more high-end.

For more blogs, stories, photos, and video from the nation's largest consumer electronics show, check out PCWorld's complete coverage of CES 2012.