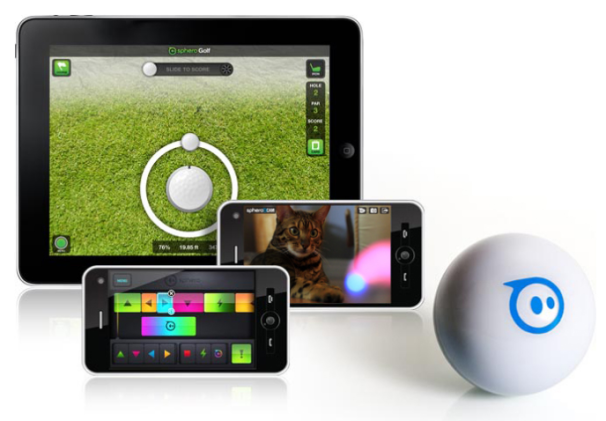 We first saw Sphero, the smartphone-controlled robotic ball, at last year's CES–but it was just a prototype then. Now it's a product that retails for $129 and has five available free apps with more–both free and paid–apps in the works.
Sphero isn't terribly useful or productive. It's about the size of a baseball and it has a multi-color light inside it. You can control it using apps on your iOS or Android device–you can make it roll around, speed up, slow down, and change color. You can also play games with it, such as "golf," or "driving," using the golf and driving apps. There are a couple of other games, including a "draw and drive" game that lets you draw a path for the Sphero to follow.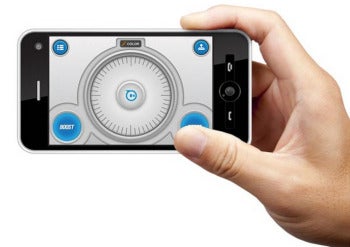 So while it's not very useful, it is kind of fun to play around with. Getting started with Sphero is easy–just calibrate the ball by placing two fingers on your smartphone and turning them until you see the blue light on the Sphero turn and face you. After the ball is calibrated, you'll be able to control it accurately (though you may need to recalibrate the ball if you turn around. Then you can move a virtual joystick on your smartphone screen and the ball will move in that direction.
According to a Sphero representative, Sphero has a range of about 50 – 60 feet in an open area (it uses Bluetooth to connect to your smartphone).
One plus is Sphero is waterproof, so you don't have to worry about your dog slobbering over it or accidentally rolling it into the pool.
Though Sphero may not be super-productive, it's a fun high-tech toy for playing with your dog (or cat) , and there are even apps that help you capture the fun moments. For example, a Sphero cam app lets you record video from your smartphone while you also play with the ball, so you can post you funny cat videos online.

For more blogs, stories, photos, and video from the nation's largest consumer electronics show, check outPCWorld's complete coverage of CES 2012.