Myspace is remaking itself yet again, pinning its latest comeback hopes on TVs.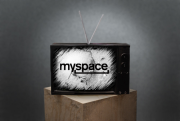 Myspace's latest reinvention (is this the fifth or sixth?) was announced at CES 2012 in Las Vegas. Initially Myspace TV will be built into new Panasonic televisions, and it sounds, at first, exactly like every other video on demand subscription service. But it has a "social" twist: you can "discover, share and comment" on what's glazing your eyes — and not just with the person or sleeping cat next to you.
According to the press release from Specific Media, owners of Myspace, Myspace TV (which doesn't have a release date or pricing structure yet) will start with the origin of the social network's initial success: a music library of 100,000 music videos and 42 million songs. Later on it'll have movies, news, sports and reality channels.
But do you really need another streaming video subscription? In addition to our already hefty cable bills — and monthly fees for streaming online music — there are too many video subscription services out there already. Netflix, Amazon, Google, iTunes, Hulu, Xbox … the list goes on. Myspace's logic seems to be "What's one more?" One too many, perhaps.
Does TV need to be that social?
Social TV has seen a growth spurt lately. TV broadcasts are now live-tweeted — even edited-for-TV movies. Apps like Yahoo's IntoNow use a device's camera to "see" what you're watching and adds sharing options. You can now use your Xbox 360 as a cable box and watch TV with your Xbox Live buddies. And soon we'll see the evolution of Facebook's concept of "frictionless sharing" that will allow your Netflix-watching habits to be auto-broadcast on your news feed.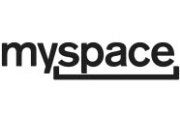 So when Justin Timberlake, co-owner of Myspace, asked why we're texting or e-mailing our friends to gab about what's twitching on the boob tube, it seems he missed the point. We're not. We're using a grab-bag of services and devices. And while some are better than others, most are cheap or free. It remains to be seen whether many people will consider dropping thousands on a brand-new Panasonic TV just to have a not-so-new-or-innovative social experience with a website that, when it's not being audibly mocked, gets the question: "Myspace? That still exists?"

For more blogs, stories, photos, and video from the nation's largest consumer electronics show, check out PCWorld's complete coverage of CES 2012.