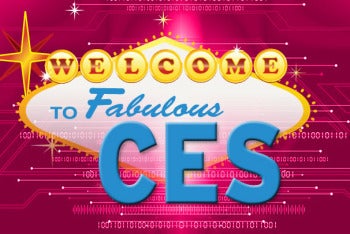 CES is the world's biggest coming-out party for the year's new gadgets, and it's also a good barometer of the health of the tech industry as a whole. Since the CES festivities got rolling over the weekend, we've been trying to get a bead on the major themes–the hot products and topics that are being discussed in the hallways, on the show floors, and in hotel bars all around the Las Vegas Strip. Here's what we're seeing and hearing so far.
Ultrabooks and Tablets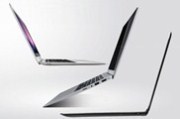 The tech industry seems to believe that it has found a happy medium between the power and functionality of laptops and the portability of tablets. It's called the Ultrabook (See "Windows Laptops Redefined: Everything You Need to Know About Ultrabooks"), and PC hugely popular in the coming year. According to industry estimates, manufacturers will launch between 30 and 70 Ultrabook models at CES this year.
Ultrabooks, as defined by Intel (the company pushing the components for them), are thin–less than 0.8 inch thick–lightweight laptops that use flash-based storage and can run for longer than 5 hours on one battery charge.
Intel has said that it hopes Ultrabooks will fire up the PC industry to compete with tablets, and that it expects 40 percent of laptops sold during 2012 to be Ultrabooks.
The Ultrabook, originally exemplified by the MacBook Air back in 2008, is meant to appeal to consumers who like the connected mobility of tablets, but need the tactile keyboard experience, greater power and expanded inputs and outputs offered by a notebook.
Companies like Samsung, with its Series 9 Ultrabooks, and Lenovo have already released some Ultrabooks over the past year, but 2012 will see their second and third waves of such devices. The companies are eager to sell Ultrabooks to people who might otherwise opt for a tablet or the MacBook Air.
Still, making a big splash at CES in a product category that everybody seems to believe will be hot does not guarantee success. You need look back only as far as 2009 to see lukewarm sales for a much-trumpeted device de jour; that year, the netbook was supposed to become huge, but instead it seemed to fade from view almost completely as iPad mania spread.
The same could very well happen with Ultrabooks. One Credit Suisse analyst has predicted that Ultrabooks will account for only about 10 percent of all laptop sales during 2012.
Ultrabooks are not expected to supplant consumer interest in the tablet, in any event. Tablets were a big story at last year's CES, and they're an even bigger story this year. Members of the much-hyped cohort of iPad-challenger tablets introduced at CES 2011 made little progress in their efforts to unseat Apple's iPad as the market leader. The iPad still sells considerably more units than all competing tablets combined.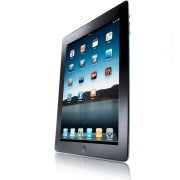 Nevertheless, a new wave of challengers arrives this year with improvements, refinements, and prices designed to chip away at Apple's preeminence from a number of different angles.
The updates include use of the latest and greatest version of the Android OS (Ice Cream Sandwich), better displays, thinner profiles, and quad-core processors.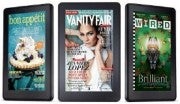 Many companies active in the tablet market hope to profit from consumer interest in less-expensive tablets that run previous versions of the Android OS–the Kindle Fire, for instance. Our tablets reporter, Melissa Perenson, points to the example of a new Asus tablet that comes equipped with a Tegra 3 chip and is set to sell for $250.
An Avalanche of Apps
At CES this year the focus is less on the devices themselves, and more on the apps that make the devices do cool things. Today, it seems like a forgone conclusion–yesterday's news, in fact–that new devices ranging from cameras to TVs to picture frames will be connected to the Internet. The next frontier appears to involve the intelligence and functionality that users can send down the pipe to make those devices smarter.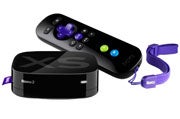 Set-top boxes and smart TVs are good examples of this trend. Earlier generations of set-top boxes from makers like Roku, Panasonic, Boxee, Netgear, and Samsung were designed simply to just transfer video content from a PC to a TV; but now that manufacturers have gotten good at that, they're focusing on preparing their boxes to run apps–usually Android apps.
Not only can these apps provide navigational tools that simplify the tasks of finding and managing the content users want, but they can augment the viewing experience in cool ways. Apps that let you video-chat or send instant messages in a pane to the right of the picture on your TV have been popular, and we've even seen apps that allow you to immediately click to buy a product that you see in the show. Other apps deliver music content and gaming.
In the Shadow of the Big Man
I've been reading lots of analysis of this year's show, but I found one piece by San Francisco Chronicle tech columnist James Temple especially thought-provoking. Temple posits that CES 2012 is mainly about a bunch of tech companies trying to catch up with Apple in a number of key categories.
Apple invented what are arguably the two hottest product categories at this year's show–Ultrabooks (with the MacBook Air in January 2008) and tablets (with the iPad in April 2010). During the past decade, no company has done a better job than Apple of recognizing or creating market demand for new gadgets, and then nailing the category with stylish products that are easy to use and "just work."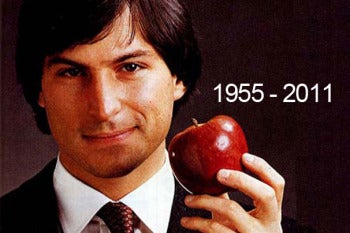 Typically, the company that identifies a market has an easier time building a successful product for it. And all of the companies that compete in the categories that Apple invented have had to follow a painful course–first accepting that Apple's category entry fits the market's needs, and then trying to clone the Apple product as closely as possible with a version of the product that bears their own brand name.
By now, tech companies are so weary of this cycle that the mere rumor of an Apple product in a new category stirs them to action. Many people engaged in the smart TV business believe that Apple will soon jump in with a smart TV product–one that may be controlled by the same Siri voice-recognition technology found in the new iPhones. As a result, we're seeing TV makers going all-out to add intelligence, apps, content, and voice recognition to their new sets–Lenovo's new Android 4.0-based K91 Smart TV, for example.
Smartphone makers, meanwhile, are adding new versions of Android, thinner designs, and faster 4G technology to their new smartphones. Presumably they're doing this, at least in part to establish position against the market-leading iPhone. The device makers must be operating under pressure from the wireless carriers to provide phones that are as sexy as the iPhone, which at the moment has far more influence on profit margins and subscriber churn than any carrier would like one device to have.
Is CES's Glow Fading?
The question of whether CES is losing its edge elicits different answers from different people. Observers expect attendance at this year's show to be at least as strong as at last year's, when 150,000 journalists, tech analysts, and industry people showed up to immerse themselves in the offerings of some 2800 vendors.
But even as people continue to flock to Vegas for the big show, a lot of chatter seems to suggest the possibility that the show's importance to marketers may be waning.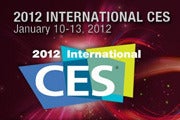 Microsoft has said that its CEO and other execs won't be keynoting at the event after this year. Nor will Microsoft continue to exhibit on the show floor; and the company says that it has already lowered expectations for its involvement in the show this year.
In addition, many of the companies that make wireless products like phones and tablets may be saving their biggest announcements for the Mobile World Congress event next month in Barcelona, Spain. That's significant, given that mobile is the force pushing the tech world forward right now. Still, AT&T and Sprint, the two U.S. carriers that are trying to get new 4G LTE service off the ground, held big events at CES and released lots of new LTE devices–especially AT&T, whose network is farther along).
If Ultrabooks, tablets, and 4G phones are major trends of the show this year, is that enough to keep the industry–and industry-watchers like me–fired up about the event? Maybe not. I did a local TV talk show interview yesterday, and had trouble keeping myself excited and capturing the imagination of the interviewer and the audience when asked about the "hot products" of CES.
That's because this year's CES seems dominated by a lot of companies that are hyping new stuff in product areas that are already old news, or that were mastered by Apple under Steve Jobs. Don't get me wrong: I think it's vital that those companies use Apple's market vision, and that they work to improve their own products along those lines. More companies releasing more products that, through their diversity, hit closer to what we want can only be good for consumers and their pocketbooks. But that process doesn't have to happen in the spotlight of CES.
Over time, CES may lose its relevance because the consumer tech business is changing–or more specifically, because the marketing of new tech products is changing. CES used to be the one time of the year where thousands of tech companies could get together, show products, have meetings, form partnerships, and talk to the press.
But like the products on the show floor, the business is far more connected and real-time now. Marketing initiatives that in the past were best completed by hauling a bunch of people out to Las Vegas each year many now be done from a company's home office via the Web, social media, and other online promotion for less money and with greater impact.
But let's not get ahead of ourselves. It's only Day One. The most important tech company of 2012 may only just now be setting up its booth and getting ready to announce the year's most important product. Something Apple hasn't thought of yet.

For more blogs, stories, photos, and video from the nation's largest consumer electronics show, check out PCWorld's complete coverage of CES 2012.