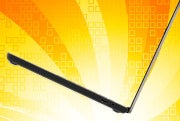 The trend in laptops at CES 2012 is clear: It's all about thinner and lighter laptops made with premium materials and slick design. Intel's attempt to brand exceptionally thin and light laptops as "Ultrabooks" has been very successful, with nearly every laptop vendor jumping on board. Even laptops that don't meet the requirements of Ultrabook branding, such as those using Intel Atom or AMD CPUs like the Asus Eee PC Flare, are slimmer, lighter, and better-looking than the comparable systems of the last few years.
Some vendors are simply forgoing the Ultrabook brand name. Vizio's dramatic entry into the PC market seems quite impressive, and while its thin-and-light 14 and 15-inch laptops meet the requirements to be called Ultrabooks, the company says they've been working on them since long before such a brand existed, and prefer it not be used. Dell's sleek XPS 13 is the same story. What do these systems, and many of the other hot laptops of CES have in common? They're a lot thinner, and they're made with premium materials, such as solid blocks of aluminum, carbon fiber, or in the case of the HP Envy 14 Spectre, lots of Gorilla Glass.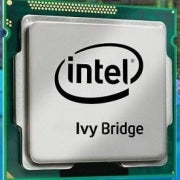 In fact, this CES marks the introduction of the thinnest laptops we've ever seen. The Aspire S5 from Acer and the new Series 9 from Samsung are so skinny they make Apple's Macbook Air look positively chunky. Acer claims the Aspire S5 is the world's thinnest laptop, but the new Series 9 will ship several months sooner. The Blade laptop from Razer may not be especially skinny (at 0.8-inches) or light (at 6.6 pounds), until you realize that it's a 17-inch gaming laptop. For products in that class, it's like a runway model.
Some of these svelte laptops will ship this spring, but many more will hit the market in the summer and fall, after Intel's third-generation Core processors (code-named Ivy Bridge) hit the market. These smaller, faster chips should operate more efficiently than the current Core processors, making them easier to cool in these tight laptops, while delivering longer battery life.
Though we have seen laptops with touchscreens in the past, we're seeing a few more now that Windows 8 is on the way with a greatly improved touch experience. Most of the touch-enabled laptops at CES are concept models designed to convert into tablets. With Windows 8 half a year away or more, we're not likely to see many finished products tailor-made for the OS just yet.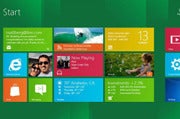 If CES 2012 is any indication, this year will mark a push away from the commoditization of laptops. Yes, the cheap, heavy, thick, plasticky laptops of the past few years will still be out there, but all the buzz will be around laptops that look great, run cool and quietly, and are easier to carry. There will be more of these to choose from than ever before. If the last few years were a race to the bottom to see who could make the most affordable laptop, 2012 is a race for quality to see who can make the most desirable laptop.

For more blogs, stories, photos, and video from the nation's largest consumer electronics show, check out PCWorld's complete coverage of CES 2012.