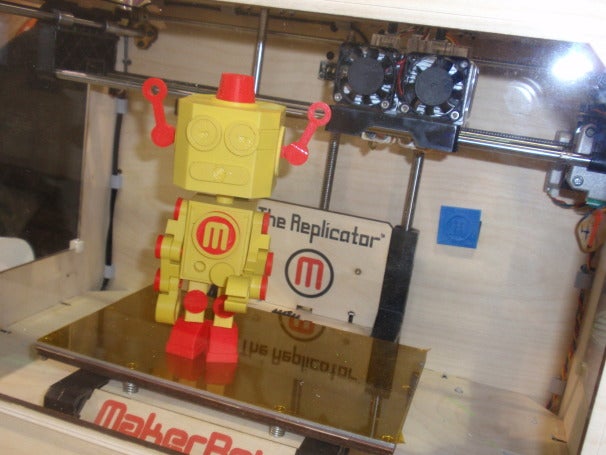 Earlier in the week, PCWorld covered the unveiling of MakerBot's new toy–the Makerbot Replicator–which was announced at CES on Monday. We made the excursion to the Makerbot booth at CES–it's tucked away toward the back of the upper level in the South Hall at the LasVegas Convention Center–to bring you some extra sweet pics of the new MakerBot and the sorts of creations it's capable of.
The Replicator comes in two versions, one which has a single extruder–for $1749–and the other which has two extruders–for $1999. The double extruder allows you to print in two colors at the same time, and MakerBot says it's the first consumer-grade 3D printer that can do this.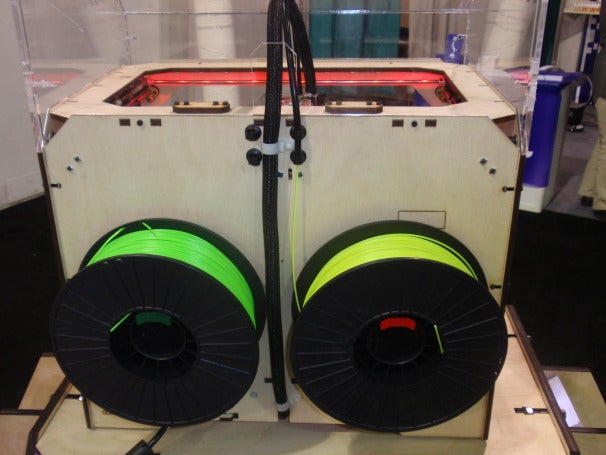 When you use multiple colors and the two extruders on the high-end model, the new Replicator can replicate some cool things, like this two-color cupcake. Mmm…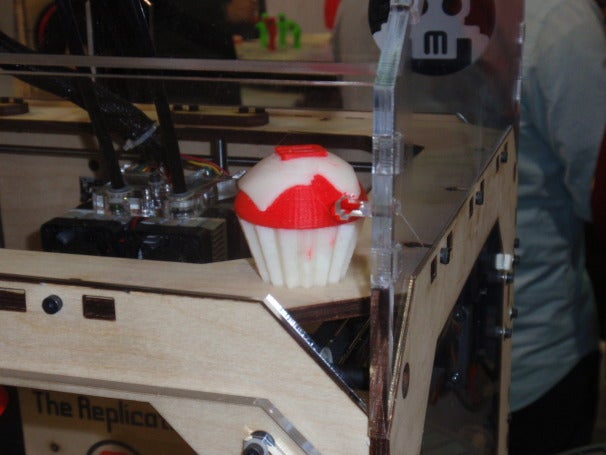 The MakerBot also has a 8.9 x 5.7 x 5.9 inch build envelope, or almost 5 liters of build volume. This gives you considerably more space to work with than what you get with the the earlier MakerBot Thing-O-Matic, making it easier to fabricate those more complex parts, like, say, an awesome 3D-printed toy robot.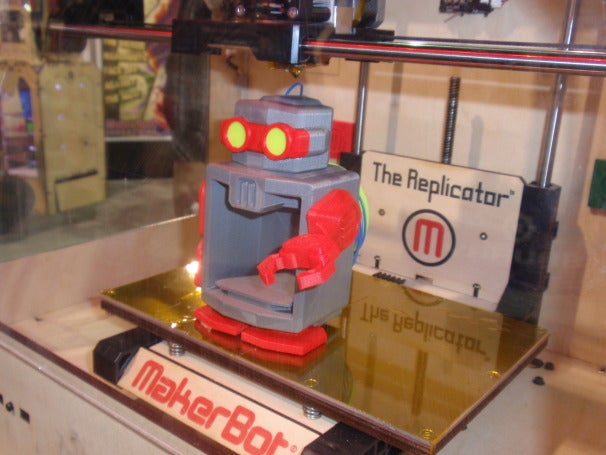 To learn more about the MakerBot Replicator–and to pre-order–make sure to check out MakerBot's blog.

For more blogs, stories, photos, and video from the nation's largest consumer electronics show, check out PCWorld's complete coverage of CES 2012.
Follow James Mulroy on Twitter and on StumbleUpon to get the latest in microbe, dinosaur, and death ray news.
Like this? You might also enjoy…
Get more GeekTech: Twitter – Facebook – RSS | Tip us off