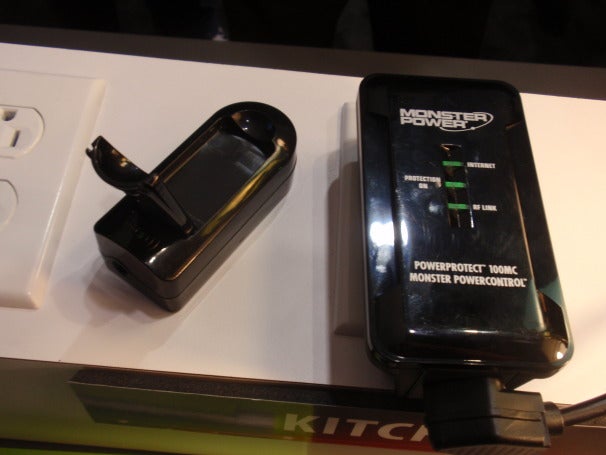 Have you ever wondered if you forgot to turn something off? With Monster Power you may no longer need to worry about those electronic appliances posing a fire risk after you leave the house.
This week at CES, Monster Cable showed off its new power management system, which it calls Monster Power. The Monster Power system allows you to turn your electronics on and off, set timers, and monitor your power usuage and costs from just about anywhere so long as you have an Internet connection and the Monster Power app.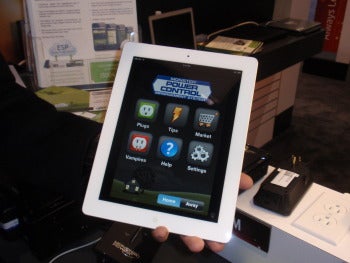 The Monster Power system consists of one or more special power centers that have one to three outlets in them. It works using a Wi-Fi connection between the power center (plugged into another outlet) and a Monster Power Gateway that connects directly into Ethernet.
You can switch power center outlets on and off via the Power Center control app (available for iPad, Android, and Windows phone), and an Internet connection.
The system costs $100 for a one-socket power center with a Gateway, or $150 for a three-socket power center-plus-gateway. The gateways can share an Internet connection with a least 30 different power centers, so once you have a gateway, you can buy additional power centers that come without gateways, which cost less.
To add a new power center to your gateway network, all you have to do is scan a QR code on the power center to activate it.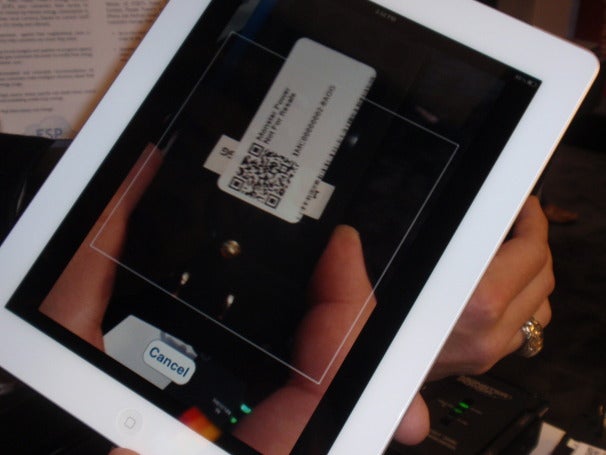 Monster Power offers its cloud service (which your requests go through to turn sockets on and off) for free, assuming you buy a gateway and power center.
Monster Power is a joint effort between People Power (who worked on mostly software) and Monster (who makes the hardware). Monster Power will be available after March.

For more blogs, stories, photos, and video from the nation's largest consumer electronics show, check out PCWorld's complete coverage of CES 2012.
Follow James Mulroy on Twitter and on StumbleUpon to get the latest in microbe, dinosaur, and death ray news.
Like this? You might also enjoy…
Get more GeekTech: Twitter – Facebook – RSS | Tip us off