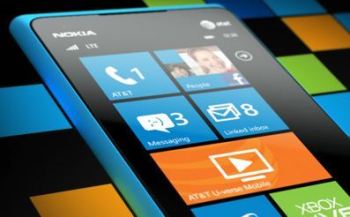 Microsoft's final Consumer Electronics Show keynote on Tuesday was criticized for not delivering much in the way of interesting news, but the software giant just might be the sleeper hit of CES. Alongside big trends at this year's show such as Smart TVs, new display technologies, apps, and Ultrabooks, new handsets from HTC and Nokia running Microsoft's Windows Phone software are impressing the crowds at CES.
Titan II and Lumia 900
HTC's Titan II and the Nokia Lumia 900 are two of the most talked about phones at this year's annual gadget fest. Both phones are being hailed for their impressive specs, hardware design, and it doesn't hurt that both are designed to run on AT&T's next-generation LTE network.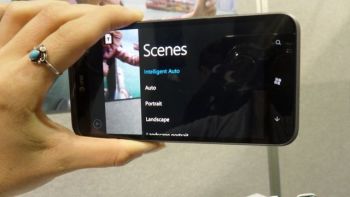 The Nokia Lumia 900 features a 4.3-inch AMOLED ClearBlack display with 480-by-800 resolution, 1.4 GHz single core Snapdragon processor, 14.5 GB onboard storage plus SkyDrive access, 8 megapixel rear-facing camera with Carl Zeiss optics, 1 megapixel front-facing camera Bluetooth 2.1, 802.11 b/g/n Wi-Fi, and LTE connectivity.
HTC's Titan II is sporting a 4.7-inch super LCD display with 480-by-800 resolution, 1.5GHz Snapdragon S2 processor, 16GB onboard storage, 16 megapixel rear-facing camera, 1.3 megapixel front-facing camera, Bluetooth, 802.11 b/g/n Wi-Fi, and LTE connectivity.
Wired argues that Windows Phones are the most exciting handsets at CES, and GigaOm expresses similar sentiments. PCWorld's own Ginny Mies said that with the Nokia Lumia 900 Windows Phone finally "gets the hardware it deserves thanks to its sleek design and responsive hardware. The HTC Titan II is impressing largely because of its 16 megapixel camera, although the 4.7-inch display and 1.5 GHz Snapdragon S2 processor don't hurt either.
Market Excitement?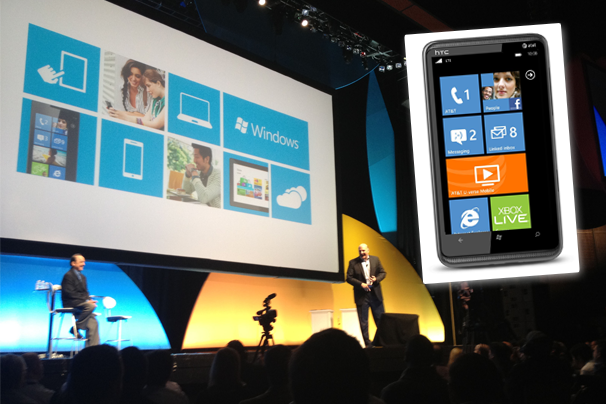 Analysts are also getting excited about Windows Phone. Morgan Stanley predicts that Nokia will ship 37 million Windows Phones in 2012, hitting 64 million by 2013, according to All Things D. To put that in perspective, Apple sold 46.6 million iPhones in 2010, and there were more than 67 million Android handsets sold that same year, according to market research firm Gartner.
Currently, Windows Phone isn't getting a lot of attention from smartphone buyers. Gartner in November said that Windows Phone accounted for less than 2 percent of the worldwide smartphone market for the third quarter of 2011. And the latest numbers from comScore give Microsoft less than 6 percent of U.S. smartphone users, well behind Google, Apple and Blackberry maker Research in Motion.
But with two new exciting phones from HTC and Nokia, could 2012 be the year for Windows Phone? We should find out soon as both of the new Windows Phones are expected to land on AT&T in the next few months.

For more blogs, stories, photos, and video from the nation's largest consumer electronics show, check out PCWorld's complete coverage of CES 2012.
Connect with Ian Paul (@ianpaul) on Twitter and Google+, and with Today@PCWorld on Twitter for the latest tech news and analysis.