Digital piracy might be an official religion in Sweden, but continued legal challenges are clouting the future of The Pirate Bay. The most popular torrents site on the Internet says it will stop serving torrent files indefinitely in around a month, according to a TorrentFreak report, perhaps signaling the end of an era in file sharing.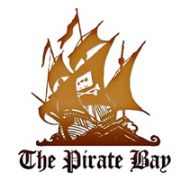 The Pirate Bay is now serving by default magnet links instead of typical torrent files, the site explains in a blog post. One of the biggest disadvantages of torrent files is that they are vulnerable to legal threats, as they store information that could lead to file-sharers, if the content of the torrent is pirated material.
Magnet linkshowever, have only data associated with them and contain no information on the location of a resource. On the downside, magnet links take longer than a torrent file to start, especially if only a handful of people are sharing a certain file. The Pirate Bay team also says magnet links save on bandwidth costs and are not as easy to block as torrent files.
It's still unclear how the change to magnet links will affect The Pirate Bay. Most modern Bitorrent clients do support the magnet protocol, so theoretically the move should make downloading easier, especially for those whose ISPs are blocking or throttling torrent files or P2P traffic. Some other torrent sites are already using magnet links as an alternative downloading method.
The switch to magnet links does not appear sufficient to keep The Pirate Bay out of legal trouble, though. Only this week a Dutch court ordered two ISPs to block customer access to the site, in a continued tirade of attacks on the file-sharing site, facing fines of up to $12,000 per day if access is not blocked within ten days.
Follow Daniel Ionescu and Today @ PCWorld on Twitter