Linux may not yet enjoy the widespread recognition that Windows does, but there's no denying its popularity on servers, its growing use on desktops, or its ubiquity in the mobile world in the form of Android.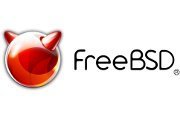 Say the words "free and open source operating system," and Linux is probably what springs to most people's minds.
What many don't even realize, however, is that there's another free and open source operating system out there that's also based on Unix and that's also widely used on servers around the world. It's called FreeBSD, and a brand-new version of the software was just released on Thursday.
The 'Unknown Giant'
FreeBSD has been called an "unknown giant" of the operating system world, and it's actually a cousin to Mac OS X. A part of the Berkeley Software Distribution (BSD) family of operating systems, it can be traced back to the BSD Unix operating system that originated at the University of California at Berkeley in the 1970s.
Whereas Linux distributions generally start with the Linux kernel but then add their own applications and utilities, FreeBSD is a complete operating system that contains all those pieces. Other relatives of FreeBSD are OpenBSD and NetBSD, and both the Debian and Gentoo Linux distributions offer versions using a FreeBSD kernel.
Much like Linux, FreeBSD offers a repository of thousands of third-party applications. Most Linux-compatible applications can also run on the operating system without any problem.
Widely renowned for its reliability and security–it shares many virtues in common with Linux, in fact–as well as a generous licensing scheme, FreeBSD powers three of the top 10 most reliable hosting company sites, according to a Netcraft survey from last month.
GNOME 2.32.1 and KDE 4.7.3
Now, almost a year after the release of FreeBSD 8.2, the project has released version 9.0 with numerous new features and enhancements.
Among the highlights of the new software are the desktop environments users can choose from. The Linux world has made much ado lately about desktop environments, of course, primarily because of the controversy surrounding both GNOME 3 and Ubuntu's Unity.
FreeBSD 9.0 sidesteps all that, however, by offering users a choice between the friendly and familiar GNOME 2 or the aesthetically pleasing KDE.
Other notable enhancements in FreeBSD 9.0 include a new installer, PowerPC support for Sony's PlayStation 3, numerous updated drivers, USB 3.0 support, and High Performance SSH, among many other features.
Dedicated to the memory of computing pioneer Dennis Ritchie, FreeBSD 9.0 is now available for the AMD64, i386, ia64, PowerPC, PowerPC64, and Sparc64 architectures. Download links and instructions are provided on the FreeBSD site.