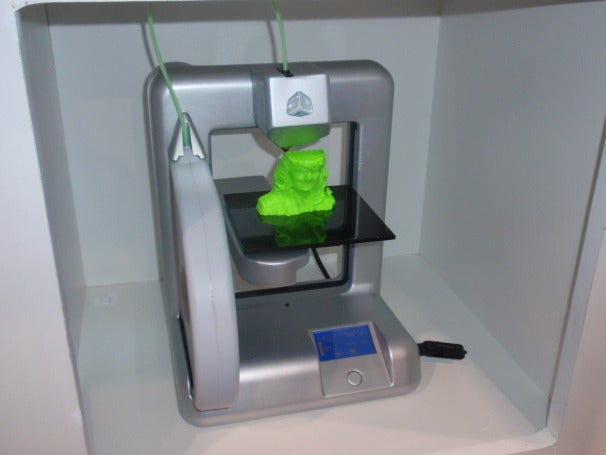 Prototyping at home couldn't get any easier with the Cube 3D printer. At least that's what 3D Systems–the same company that invented stereolithography–hopes. Unveiled at CES this week, the Cube is an affordable and fairly precise 3D printer for the general public.
Cube is a color 3D printer from Cubify–a division of 3D Systems–that prints using ABS plastic at 25 thousandths-of-an-inch layers–which is superior to the MakerBot's precision records. While the Cube printer can print only one color at a time, we expect that it'll compete with other similar products on the market.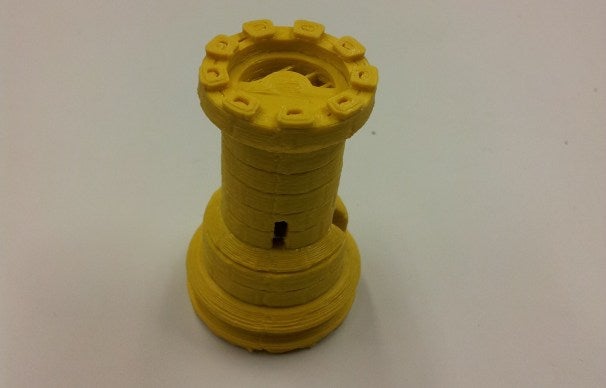 The Cube can print in a 5.5-by-5.5-by-5.5-inch print envelope. According to the personnel at the CES Cubify booth, the Cube can print a small object of a few inches by a few inches by about a quarter of an inch in about 45 minutes.
The Cube is simple and easy to use, and Cubify plans to provide a library of CAD files for editing. This will allow even the most inexperienced designer to build something. And with 3D Sytems's On Demand 3D Parts or Cubify's Cloud 3D Print service, you can get pretty much anything you want–from a simple single color prototype to highly complex multicolor objects.
Here are some more creations printed from the Cube, along with a video of it in action: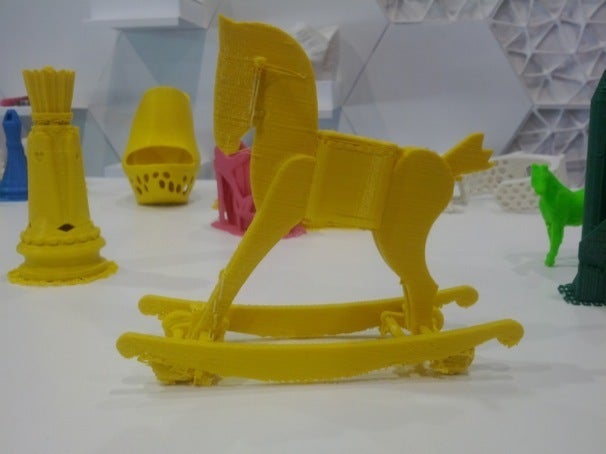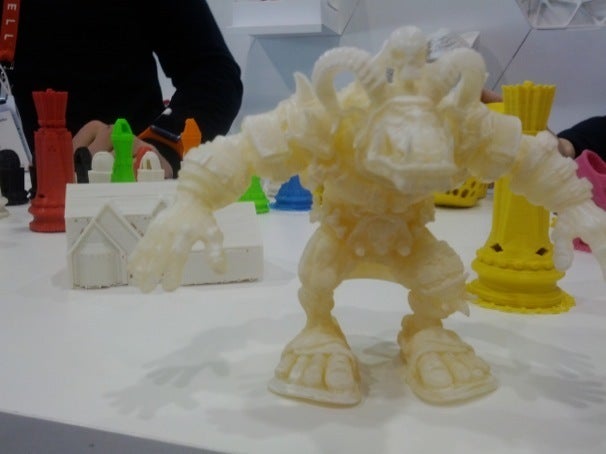 You can pick up your own Cube 3D printer for $1299, and EZ Load print cartridges for 49.95 per color.
Armando Rodriguez contributed to this report.
Follow James Mulroy on Twitter and on StumbleUpon to get the latest in microbe, dinosaur, and death ray news.

For more blogs, stories, photos, and video from the nation's largest consumer electronics show, check out PCWorld's complete coverage of CES 2012.
Like this? You might also enjoy…
Get more GeekTech: Twitter – Facebook – RSS | Tip us off