Wikipedia founder Jimmy Wales is warning students to do their online research before midnight Wednesday when the world's largest online encyclopedia will block access to its English language site for 24 hours. Wikipedia's worldwide blackout to its English-language site is part of a larger online protest against the Stop Online Piracy and Protect IP acts being considered by Congress.

Other popular sites planning blackouts lasting between 12 and 24 hours include BoingBoing, video game news and review site Destuctroid.com, Red 5 Studios' online shooter Firefall, Reddit, Tucows Inc's Downloads site, xda-developers, and all sites owned by Cheezburger Inc., including I Can Has Cheezburger, Fail Blog, and Know Your Meme. The Mozilla Foundation, creators of the Firefox Web browser, may also be planning something for Wednesday, according to a tweet from Tom Lowenthal, a privacy and tech policy analyst for Mozilla.
Wikipedia is by far the largest site set to go dark. From the United States alone, the entire network of Wikimedia Foundation sites receives more than 84 million unique visitors per month, according to the latest numbers from metrics firm comScore.
More than 1,800 of the site's volunteer editors were involved in the decision to shut down English Wikipedia. "It is the opinion of the English Wikipedia community that both of these bills, if passed, would be devastating to the free and open web," Wikimedia, the nonprofit corporation that manages Wikipedia, said announcing the decision.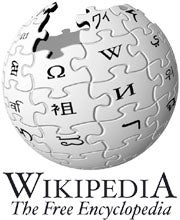 SOPA and PIPA are two pieces of proposed anti-piracy legislation currently before Congress and widely derided by online companies and activists. If enacted, the bills would make it possible to block American Internet users from accessing foreign sites accused of infringement. The Electronic Frontier Foundation has called the bills an attempt to create a U.S. censorship regime.
The Obama administration on Saturday criticized SOPA and PIPA as currently written in response to two online petitions. The White House released a statement saying the administration would not support any legislation that allows for online censorship, inhibits innovation or disrupts the underlying architecture of the Internet.
Shortly after the White House announcement, leaders from the House of Representatives announced there would be no vote on SOPA until the House reached a consensus on the bill, according to The Hill. The Senate has not announced similar actions in regard to PIPA, SOPA's parallel legislation in the Senate.
Connect with Ian Paul (@ianpaul ) and Today@PCWorld on Twitter for the latest tech news and analysis.