It's been pretty difficult keeping track of the ever-changing world of mobile platforms over the past few years, and recently another twist emerged.
In an interview at the recent Consumer Electronics Show (CES) in Las Vegas, Samsung executive Kang Tae-jin, a senior vice president with the company, told Forbes that Samsung plans to merge its homegrown Bada mobile operating system into Tizen, the Intel-backed open source project launched by the Linux Foundation in September.
Reuters and other outlets have since confirmed the comment, but it doesn't sound like Bada will disappear–at least not in the short term. Rather, Bada may reportedly still be used in lower-end phones and other devices while the newly enriched Tizen could be reserved for higher-end phones.
A Significant Player
Since its debut in 2009, Samsung's Bada has reportedly come to account for roughly 2 percent of the global smartphone market, surpassing Microsoft's Windows Phone. Impressions of Bada have generally been positive. Though still small compared with Android and iOS, it's a significant force in the marketplace nonetheless.
Tizen, meanwhile, is a relative newcomer that offers the backing of Intel and a heavy emphasis on HTML5. Just last week, the Tizen project released a preview of the operating system's source code.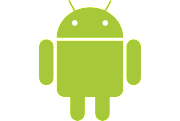 By merging Bada with Tizen, Samsung can continue tapping into the significant base of existing Bada developers while also piggy-backing onto the great work being done on Tizen.
A Vote of Confidence
Back when Tizen was announced, I was intrigued by Samsung's involvement given that it already had Bada.
What was patently clear, however, was that Samsung was looking hard for an alternative to licensing-entangled Android, which is costing Samsung–and just about everyone else using Google's platform–a pretty penny. Bada has apparently not been enough, at least by itself, but with this renewed push behind Tizen, it looks like this new platform could be.
We've seen LiMo, Maemo, Moblin, MeeGo, WebOS, Bada, and Tizen, all tapping Linux to try to offer a viable alternative to Linux-based Android. With this vote of confidence from the world's leading smartphone vendor, I'm thinking Tizen may just stand a chance.