As several prominent websites protest the Stop Online Piracy Act with blackouts, two co-sponsors of the bill have dropped their support.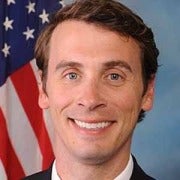 Representative Benjamin Quayle of Arizona has had his name withdrawn from SOPA's list of co-sponsors. Representative Lee Terry of Nebraska plans to remove his name as well, according to the Omaha World-Herald.
Charles Isom, a spokesman for Terry, said the congressman was dropping support for SOPA because of negative sentiment from free speech advocates, civil rights groups and tech companies, among others. Terry had originally co-sponsored the bill because of concerns about piracy's effect on the economy.
SOPA, and the similar Protect Intellectual Property Act in the Senate, would give the U.S. attorney general power to make payment networks and ad networks cut off funding to overseas websites accused of piracy, and make search engines stop listing the site. The bills originally could require Internet service providers to block domain names of infringing sites, but those provisions are now being removed. Critics have argued that the bills define infringing websites too broadly, amounting to censorship powers for media companies and the government.
(RELATED: The facts on SOPA and PIPA.)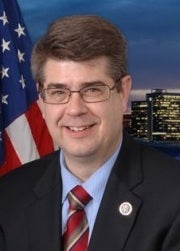 SOPA and PIPA still have plenty of support in Congress, at least officially. SOPA lists 29 co-sponsors in the House of Representatives, not including Quayle or Terry, while PIPA lists 40 co-sponsors in the Senate. Senator Jerry Moran of Kansas, once a PIPA co-sponsor, withdrew his support last June.
Participation in anti-SOPA protests from major websites such as Wikipedia and Google will bring mainstream attention to the bill. I wouldn't be surprised to see a few more lawmakers back away from SOPA and PIPA, but not enough to derail them entirely. Congress will reportedly revisit SOPA in February, and the Senate is scheduled to begin voting on PIPA on January 24.
Follow Jared on Twitter, Facebook or Google+ for even more tech news and commentary.