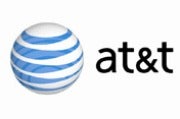 Kicking off Sunday, January 22nd, AT&T will adjust new data plans with a higher monthly allotment. Sounds pretty good, right? Not so fast–those plans are going to cost you more. Here are the details on the new AT&T data plans, which go into effect on Sunday:
300 MB of data per month: $20
3GB of data per month: $30
5GB (including mobile hotspot access) per month: $50
Previously, AT&T's lowest-cost data plan went for $15 per month, but you only got 200MB of data. The $30 per month for 3GB of data is up from $25 per month for 2GB of data. AT&T's tethering plan was previously $45 a month for 4GB of data. The changes were announced on an AT&T blog.
Fortunately, if you're an existing customer, you will be grandfathered into your old plan. You won't have to change to the new data rate unless you want to. But be forewarned, you can't switch back to your old data plan if you decide the new plan isn't worth it.
AT&T's plans are comparatively cheaper than its rival, Verizon. Verizon's cheapest plan is $30 for 2GB of data–1GB less than AT&T's $30 plan. AT&T's decision to offer an inexpensive data plan makes a lot of sense for the carrier. We've seen a number of low- and mid-tier smartphones come out on AT&T, like the Pantech Burst for example.
AT&T introduced tiered pricing in June 2010 and ended its unlimited data option. The carrier endured a lot of backlash as the data caps seemed unrealistic. As phones get faster and network speeds get faster (AT&T is currently building its LTE 4G network), customers will demand more data for their phones.
The increase in data allotment puts AT&T on the right track, but are its monthly prices still too high?