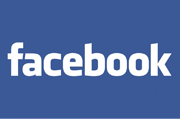 You know those "Alex P is listening to Sleezin' by Freak-Z on Spotify" messages you always see in your Facebook ticker? You're going to start seeing many more of those, and not just ones about your friends' music tastes. The ticker will soon be telling you about everything your friends are eating, photographing, buying, watching, tasting, reading and much more.
When Facebook announced last fall that Spotify and a few other apps would integrate with its Timeline platform, that was just the tip of the iceberg. Facebook today announced the immediate availability of more than 60 new apps that integrate closely with the social network's Timeline presentation.
The new apps announced to day include Foodspotting, Foodily, Ticketmaster, Pinterest, Rotten Tomatoes, Pose, Kobo, Gogobot, TripAdvisor, and others. See the full list here.
The new apps will display users' various activities and choices in the ticker, and in their Timeline in three different ways. A picture of a cheeseburger taken through the Foodspotting app displays as a free-standing update. The "Recent Activity" box in the user's Timeline reports that the picture was posted. The cheeseburger will also show up in periodic summaries of all the foods the user liked in the last month or year (see screenshot).
The new apps also make it easy for Facebook friends to share tastes and discoveries. You may see in the ticker on Facebook that one of your friends is cooking something interesting from a recipe in Foodily; if you also have the Foodily app you can just click on the ticker item and you are connected to the recipe.
Facebook's idea with all this is to take things that were once part of our "offline" lives–like travel planning, cooking and music listening–and make them online, public and trackable–to the extent that the user's privacy settings allow. Facebook has wisely given users control over who can see their app activities.
The endgame here is for Facebook to be the single platform where we report and share our tastes–not just with our friends but with Facebook. At some point, Facebook, which could be going public as soon as this spring, will figure out a way to profit from this valuable data without starting another privacy firestorm. Right now Facebook representatives are making no comment on this subject.
Related Story: Master Facebook's Timeline with this Handy Guide