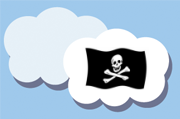 MegaUpload users are crying foul after their personal files, not necessarily copyright-infringing material, stored with the file-sharing service was seized on Thursday along with a trove of illegally distributed copyrighted works.
Some of those users took to Twitter complaining about the loss of their files, as first reported by TorrentFreak. "I had files up there…gone forever..and they were personal recordings! No copyright infringement!" said Twitter user J. Amir. Another user complained that her work files were now gone, and others used more colorful language to describe their predicament.
The MegaUpload seizure shows how personal files hosted on remote servers operated by a third party can easily be caught up in a government raid targeted at digital pirates. But perhaps more importantly, the demise of MegaUpload shows that you must be careful about where you trust your data, when picking a cloud service.
Mega Conspiracy
The U.S. Federal Bureau of Investigation called the MegaUpload seizure and the arrests of four of its key employees in New Zealand one of the "largest criminal copyright cases ever brought by the United States." Federal authorities, dubbing the alleged criminal acts the "Mega Conspiracy," accuse the site of harming copyright holders in excess of $500 million in damages and claim MegaUpload earned more than $175 million for its investors and employees.
Before its closure MegaUpload had 180 million registered users and an average of 50 million daily visits, claimed a total visitor history of more than one billion, and accounted for about four percent of all global Internet traffic, according to the indictment filed in U.S. District Court in Alexandria, Virginia.
MegaUpload was one of many sites run by the company including Megavideo, a popular site for finding free streaming video of pirated television shows and movies.
MegaUpload's Storage Policies
It's not clear how many of MegaUpload's 180 million registered users relied on the company to store non-copyright-infringing personal files, but it appears at least some people were. MegaUpload may not have been the most trustworthy service to rely on for long term data storage.
The Mega Conspiracy indictment says that non-registered free users would have to download their files at least once every 21 days or MegaUpload would delete the content. Registered free users had to download their files at least once every 90 days or their data would also be deleted. Paying users, however, could store files for as long as they wanted without downloading as long as they continued to pay for a premium membership.
Picking a Cloud
Regardless of MegaUpload's policies, it appears at least some users were storing files with the company and not bothering to back up the files on a local hard drive. As these users recently discovered, it turns out to be a bad idea to store files with a cloud service that allegedly relies on piracy for a big part of its revenue.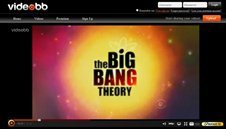 Perhaps the best strategy for the future is to be wary of companies like MegaUpload. Take, for example, Videobb.com, a site that appears to be similar to Megavideo. Videobb bills itself as an ideal place to share videos without ever having to worry about "disk space or bandwidth again." Videobb is "safe, secure and easy" the company says, and that's probably true; at least unless the FBI and the Department of Justice decide that videobb is ripe for a takedown. Behind the scenes, videobb is rife with pirated content just as Megavideo was.
A quick check of sites that index pirated content shows you can find recent episodes of The Big Bang Theory, Modern Family, and the recent movie Contagion available for free streaming on Videobb.
Videobb isn't alone, either; services such as Novamov, ZShare, and VidXDen all offer file-sharing services similar to Megavideo and all of them are being used (or at least have been used) to distribute pirated content. The trick is that you won't see the pirated content on these sites' front pages; you have to know how to access it through third-party sites that contain links to the secret files.
If you use any of these sites to store or distribute your own non-infringing files, you are wise to have backups elsewhere, because they may be next on the DOJ's copyright hit list.
A better strategy is to use services from trusted and well-known companies without any obvious connections to piracy, such as Google Docs, Microsoft's SkyDrive, and Box. Dropbox is also a great choice since it installs a folder on your hard drive with all your content, so if Dropbox were to ever go down you're less likely to lose files.
Keep in mind that when you use these services you also make it easier for the government, and possibly hackers, to peer into your files without your knowledge — but that's a discussion for another day.
Bottom line: if your cloud service offers file storage on the front end and shows pirated video out the back, don't be surprised if your files vanish one day.
Connect with Ian Paul (@ianpaul) on Twitter and Google+, and with Today@PCWorld on Twitter for the latest tech news and analysis.