Rocked by Internet protests, the U.S. Congress is postponing action on the Stop Online Piracy Act and the Protect IP Act.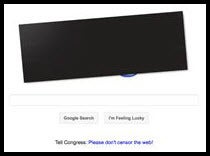 Senate Majority Leader Harry Reid was scheduled to call a vote for PIPA on January 24. That was before Internet users and prominent websites staged a day of protest on Wednesday, which included a censored Google Doodle and blackouts of Wikipedia, Craigslist and Reddit. In light of the protests, several lawmakers withdrew their sponsorships of SOPA and PIPA, while others came out in opposition to the bill.
PIPA, and its House of Representatives counterpart SOPA, would give the U.S. Attorney General powers to cut off ad dollars, payments, and search engine indexing to websites accused of facilitating copyright infringement. Critics argue that the bills are too broad and would therefore result in collateral damage and censorship. (RELATED: Just the facts on SOPA and PIPA.)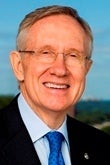 Now, Reid is calling for changes.
"There is no reason that the legitimate issues raised by many about this bill cannot be resolved," Reid says in a statement, adding that the Senate must take action to stop piracy.
PIPA/SOPA supporter Senator Patrick Leahy (D-Vermont), miffed by this sudden turn of events, offers his own statement. "I understand and respect Majority Leader Reid's decision … But the day will come when the Senators who forced this move will look back and realize they made a knee-jerk reaction to a monumental problem."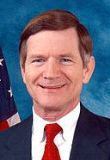 Meanwhile, in Congress, Rep. Lamar Smith (R-Texas) announced that consideration of SOPA is on hold indefinitely. A hearing on the bill in the Judiciary Committee had been scheduled to resume in February.
"I have heard from the critics and I take seriously their concerns regarding proposed legislation to address the problem of online piracy," Smith says in a statement. "It is clear that we need to revisit the approach on how best to address the problem of foreign thieves that steal and sell American inventions and products."
Follow Jared on Twitter, Facebook, or Google+ as well as Today @ PCWorld for even more tech news and commentary.