The Unity desktop environment that was recently made default in Ubuntu Linux has been nothing if not controversial, as has the alternative GNOME 3.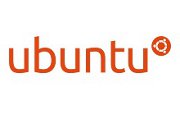 Fortunately, thanks to the customizability that has long been a hallmark of open source software in general and Linux in particular, you can modify both of these desktops so that they are more to your liking.
Not long ago I wrote about the new, dedicated site for GNOME 3 extensions that can help you make that desktop your own. Now, I want to profile a few ways you can tweak Unity.
Think Unity means you need to find another Linux distribution? Think again–and try one of these tools first. If you're still not happy, then you can start looking around for a new desktop or a new distribution.
1. CompizConfig Settings Manager
The most traditional–and most complicated–approach to tweaking Ubuntu is to use the CompizConfig Settings Manager, which is available in the Ubuntu Software Center. This tool includes an Ubuntu Unity Plugin among its Desktop options, and that plugin can be used to configure various aspects of Unity. There are actually step-by-step instructions for doing it this way on How-To Geek. Be warned, though, that it's not always a straightforward process, especially for the beginner. Easier approaches are now available, such as via the following two tools.
Late last month the Ubuntu Tweak development team announced the release of version 0.6.0 of its popular open source tool for customizing Ubuntu. Targeting Ubuntu 11.10, or "Oneiric Ocelot," the latest version of this application lets users tweak their installations via desktop and system options that Unity doesn't provide. Twelve key areas of Oneiric Ocelot can be customized using Ubuntu Tweak 0.6.0, and Unity Settings are included for the first time, giving users an easy way to change the behavior and size of the desktop's Launcher, for example, as well as the Dash size and even blur type. The software is now available for free download from the Ubuntu Tweak project site.
3. MyUnity
The Ubuntu Tweak tool has been around for a while, but a newer alternative recently emerged in the form of MyUnity. This tool gives you another way to modify Unity's Dash, Launcher, and Panel, as well as font settings and Dash blur, among other features. Starting with Ubuntu 12.04, "Precise Pangolin," MyUnity will reportedly be included in the Ubuntu Software Center. In the meantime, instructions for downloading and installing it are available from the software's Italian developer (scroll down on that page for the English version).