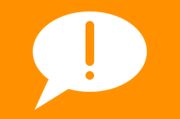 It's been awhile since we casted a pod from the PCWorld offices, what with the holidays and CES throwing a wrench in the schedule. But we're back, and ready to blab about all the gizmos, gadgets, computers, and TVs on display at the big CES show last week. Join Nate Ralph, Melissa Perenson, Megan Geuss, and Jason Cross as we think over the major products and trends from the mother of all conventions.
Download the podcast (46:33).
You can also stream the podcast via QuickTime:
Subscribe to the PCWorld Podcast on iTunes or via the PCWorld Podcast RSS feed. You can reach us at podcast@pcworld.com and review our podcast on iTunes.