At a Glance
Expert's Rating
Pros
Smooth, friendly interface
Great at keeping a PC safe
Cons
Higher-than-average false-positive rate
Our Verdict
Symantec's Norton security suite will do a great job of keeping your PC safe, and the program is easy to use too.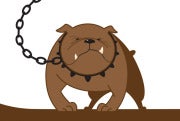 Have security suites reached the point where they all work?
From afar, it seems that way: All of them attempt to protect you from viruses, spyware, Trojan horses, and other malware. And for the most part, each of the suites we tried did a good job of detection. However, other factors are important as well–some suites are easier to work with than others, and some make more efficient use of your PC's resources. We put 14 suites to the test to see which ones you should consider, and in the end G-Data Internet Security 2012 came away the winner.
2012 Suites: Faster, Slimmer, More Effective
This year's suites emphasize being lightweight and speedy, as well as showing a friendlier face. Bitdefender and Eset revamped their packages to make them easier to use. Webroot scrapped its entire line, starting fresh in 2012 with its SecureAnywhere products and building a suite that's both friendly and fast.
Packages are also shifting toward using cloud computing to help detect new malware. Such efforts may be paying off: The suites did notably better in our real-world detection tests this year versus last year. (See "Security in the Cloud" for more information.)
Once again, we partnered with AV-Test, a trusted security software testing company based in Germany. AV-Test puts security products through a veritable torture test to determine not only which package is the best at detecting threats, but also which one cleans up the mess most effectively. On top of that, AV-Test performs a battery of speed tests to discover which suites will slow a PC to a crawl–and which ones won't. (For additional details, see "How We Test Antivirus Software and Security Suites.")
This year's roundup was perhaps our most competitive one ever; all of the suites in our Top 10 did an excellent all-around job on malware detection, and even the remaining suites performed fairly well. As a result, we put more weight than before on how easy the suites are to use, and on whether they eat up system resources.
Our Top Security Suite Picks
Best Overall: G Data InternetSecurity 2012 The interface isn't wonderful, but G Data's software is our top pick on the strength of its excellent malware detection and removal capabilities, plus the minimal impact it has on PC performance.
Best Protection: Bitdefender Internet Security 2012 This product outdid the G Data software in detecting and removing baddies. That effectiveness comes at a cost, however: This suite was the slowest of the packages we tested this year.
Best Speed: Webroot SecureAnywhere Essentials Although it didn't quite do well enough overall to crack our Top 10, Webroot's revamped suite adds very little drag to common tasks.
Best Interface: Bitdefender Internet Security 2012 Bitdefender overhauled its entire product line this year. The company's updated suite is friendly and approachable for regular users yet maintains plenty of power for advanced users.
Security Suites: Read Our Reviews
Top 10 Internet Security Suites (chart)
Security in the Cloud
Five or six years ago, a security package could get away with relying solely on virus-definition files (also known as signatures). Virus definitions, which security companies periodically send out to their software via online updates, tell the malware detection engine what to look for. And for a while, this system worked.
But in recent years, as cybercrime became more sophisticated and the amount of malware grew, this strategy no longer sufficed. Along the way, antivirus companies developed new technologies, such as heuristic analysis (in which antivirus software learns what's good and what's bad over time) and behavioral analysis (in which the software identifies malware based on how the intruder acts on your PC).
The latest trend in fighting malware is to use cloud computing: The security suite on your PC enlists the power of the software maker's massive online systems to help detect threats.
This method has two advantages. First, it allows security companies to respond to new malware more quickly by effectively updating everyone at once. Second, when done well, offloading the heavy lifting of malware detection to an online system can reduce the impact that a suite has on your PC's performance.
Some antimalware packages use cloud computing to supplement other detection technology. But newer antivirus utilities, including Webroot's SecureAnywhere and Trend Micro's Titanium line, rely almost exclusively on it.
Although we don't have a specific test for cloud-based protection, our real-world malware test gives us a good idea as to whether these newer antivirus tools can keep you safer. This test pits security suites against malicious websites to learn how well the software can stop never-before-seen malware variants. On average, 2012's suites fully blocked 95 percent of these attacks, a notable improvement over the 85 percent rate we saw last year.
| Test | 2011 | 2012 |
| --- | --- | --- |
| Real-world testing: fully blocked malware attacks | 85.2% | 95.0% |
| Signature-based malware detection | 96.7% | 99.4% |
| Disinfection of active malware components | 74.6% | 91.4% |
CHART NOTE: Percentages shown are averages across the suites we tested. Higher is better.
Every malware detection technology has its pros and cons, and we're still in the early days of cloud-based protection, but if the strength of this year's class of suites is any indication, these new, advanced technologies are doing their part to keep your system even more secure.