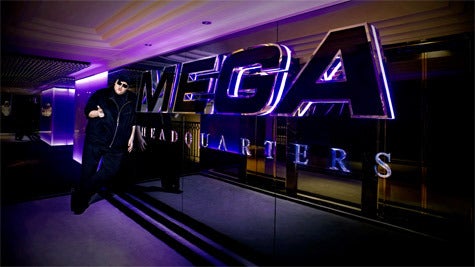 MegaUpload, a file sharing site taken down by the FBI Thursday, has had a history of being in the sights of government enforcers around the world. Here are some milestones from the Website's checkered past.
March 2005. MegaUpload is founded in Hong Kong by Kim Schmitz, a notorious German hacker turned entrepreneur.
December 2009. MegaUpload contributor Gilberto Sanchez arrested by FBI for posting to the file sharing site a copy of X-Men Origins: Wolverine before it appeared in theaters.
May 2010. Saudi Arabia blocks access to MegaUpload intermittently because it hosts pornography.
January 2011. Google filters references to MegaUpload from its Autocomplete service. A MegaUpload spokeperson praised the move saying the site had been trying to block Google's Web crawlers from indexing the file sharing site for years.
June 2011. Malaysia blocks access to MegaUpload.
July 2011. India blocks site after complaint by Reliance Entertainment that one of its movies, Singham, was posted to MegaUpload illegally.

Kim Dotcom stands before a New Zealand court facing on Friday. Image is from a screen capture of 3News.co.nz

December 2011. Universal Music takes down from YouTube a video promoting MegaUpload and including Kanye West, Diddy, Snoop Dogg, Will.i.am, Lil Jon, Chris Brown, Jamie Foxx and Alicia Keys, whose husband, Swizz Beatz, is a MegaUpload executive. The file sharing site subsequently sued Universal over the takedown, accusing the record company of abusing provisions of the U.S. Digital Millennium Copyright Act.
January 2012. MegaUpload shut down and founder and executives arrested by the FBI and charged with racketeering conspiracy and conspiring to commit copyright infringement and money laundering. According to the federal law enforcement agency, MegaUpload has generated more than $175 million in criminal proceeds for its owners.
Follow freelance technology writer John P. Mello Jr. and Today@PCWorld on Twitter.