A petition to investigate alleged bribery of politicians by the Motion Picture Association of America was created Saturday at the activist website "We the People" by a Texas man.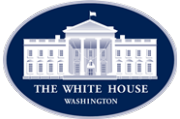 The petition, which has garnered nearly 7000 signatures in the first day after it was posted January 21, calls on the Obama Administration to investigate MPAA CEO Chris Dodd, a former U.S. senator, and his organization for remarks he made on a cable news network.
According to "Michael L," the creator of the petition, Dodd's remarks on Fox News were "open admission of bribery and a threat designed to provoke a specific policy goal." A section of the White House site invites people to create petitions and gather signatures on any issue.
Quid Pro Quo Gripe?
"Candidly, those who count on quote 'Hollywood' for support need to understand that this industry is watching very carefully who's going to stand up for them when their job is at stake," Dodd said in a interview with Fox News, according to the cable network's website. "Don't ask me to write a check for you when you think your job is at risk and then don't pay any attention to me when my job is at stake," Dodd said.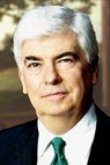 Dodd's remarks were made as support began crumbling for two anti-piracy bills in the Congress being pushed by the movie and recording lobbies, as well as the U.S. Chamber of Commerce.
Support began unraveling for the Stop Online Privacy Act (SOPA) in the U.S. House of Representatives and the Protect IP Act (PIPA) in the Senate after a mass online demonstration which included the shutdown of Wikipedia for a day, was launched by opponents of the legislation.
That move also sparked the wrath of Dodd. He accused the technology companies behind the protest of "resorting to stunts that punish their users or turn them into their corporate pawns."
He declared that the protest "is an irresponsible response and a disservice to people who rely on them for information and use their services. It is also an abuse of power given the freedoms these companies enjoy in the marketplace today."
"A so-called 'blackout' is yet another gimmick, albeit a dangerous one, designed to punish elected and administration officials who are working diligently to protect American jobs from foreign criminals," he added.
Threatening to withhold campaign contributions from diligent elected officials who don't do what you want them to apparently isn't as dangerous a gimmick as closing down Wikipedia for a day in Dodd's mind.
Follow freelance technology writer John P. Mello Jr. and Today@PCWorld on Twitter.