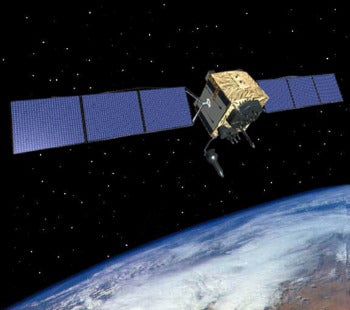 U.S. law enforcement agents need court-approved warrants to track a suspect's whereabouts using a GPS device, the U.S. Supreme Court said Monday, in deciding a burning issue where privacy intersects with modern technology.
The court, in a 9-0 decision, rejected U.S. Department of Justice arguments that the 28-day GPS tracking of suspect Antoine Jones' Jeep was legal. The U.S. Federal Bureau of Investigation and the Washington, D.C., police department had gotten a warrant to install the GPS devise on Jones' vehicle in Washington within 10 days, but agents installed the device on the 11th day in neighboring Maryland.
Agents collected information from the GPS device that lead to the conviction of Jones, a Washington nightclub owner, on drug trafficking conspiracy charges. Agents collected 2,000 pages of information from the GPS device.
The Supreme Court's ruling Monday upholds a decision from the U.S. Court of Appeals for the District of Columbia Circuit that overturned Jones' conviction. The installation of the GPS device, when the vehicle was parked on private property, amounted to a law enforcement search subject to warrant protections guaranteed by the Fourth Amendment to the U.S. Constitution, wrote Justice Antonin Scalia.
"We hold that the government's installation of a GPS device on a target's vehicle, and it's use of that device to monitor the vehicle's movements constitutes a 'search,'" Scalia wrote.
The DOJ had argued that Jones had "no reasonable expectation of privacy" because agents installed the device on the outside of the Jeep and the Jeep traveled on public roads. Scalia rejected that argument, saying the Fourth Amendment applies to property such as vehicles.
Grant Gross covers technology and telecom policy in the U.S. government for The IDG News Service. Follow Grant on Twitter at GrantGross. Grant's e-mail address is grant_gross@idg.com.