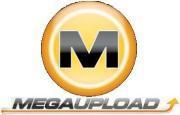 The shutdown of the massive file-sharing website Megaupload and the arrest of its founder and three of its executives have some members of the cyberlocker community looking over their shoulders, wondering who will be next.
Rather than waiting, some sites have started acting on their own to avoid being put in the crosshairs of law enforcement authorities.
Uploaded.to, for example, has taken the simple approach of refusing to accept traffic from the United States. When PCWorld attempted to visit the site, a landing page appeared with the message: "Not available. Our service is currently unavailable in your country. Sorry about that."
FileSonic, one of the top 10 sharing sites on the web with a billion page views a month, appears to be in panic mode. It has suspended all file sharing at its site, as well as its "affiliate" program.
That program pays cash rewards to FileSonic members whose files are often accessed by others. Since members can't access each other's files any more, future rewards are a moot point. There's a question, however, about what the service will do about rewards owed to members before the suspension of file sharing at the site.
Why FileSonic Decided to Suspend Business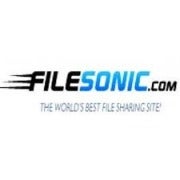 FileSonic decided to make its drastic move despite the fact that the company had recently announced it was hiring a service, Vobile, to fight piracy at its site.
"FileSonic believes the timing is right to take an even more proactive approach against copyright infringement, as the amount of content on the Internet continues to grow, and as its products become victim to abuse by copyright infringers," the company's communication manager, Sara Parr, said when the Vobile deal was announced.
"Given the volume of data on our servers, we went looking for an effective method of checking every media or compressed file uploaded and chose Vobile's vCloud9 as the most effective solution to meet those criteria," she added.
Apparently the Vobile solution isn't as effective as FileSonic thought it would be, or the company fears the solution isn't as effective as the FBI and Hollywood would like it to be.
Other "private" file-sharing services, like MediaFire, Box.net, Dropbox, and YouSendIt, have expressed confidence that they won't be targeted by law enforcement authorities. "We don't have a business built on copyright infringement," MediaFire CEO Derek Labain told VentureBeat. "Like many other cloud-based sharing services like Box.net and Dropbox, we're a legitimate business targeting professionals."
According to MediaFire, employees at 86 percent of the Fortune 500 use its services.
Of course, someone can work at a Fortune 500 company and still pirate intellectual property, as Palo Alto Networks pointed out in a recently released study."Entertainment" applications like Megaupload consume twice as much traffic used by employees on corporate networks than do Dropbox, Box.net, and YouSendIt combined, the firewall maker said.
Moreover, there is some evidence that "private" storage services like MediaFire can be used by buccaneers to share files. For example, a simple Google search of Beyonce and MediaFire will turn up a number of songs by the singer that can be downloaded.
Follow freelance technology writer John P. Mello Jr. and Today@PCWorld on Twitter.