Late last month the Linux Mint developers announced that they were working on a brand-new desktop environment designed to offer an alternative to the controversial GNOME 3, and on Monday they officially released the first stable version of the software.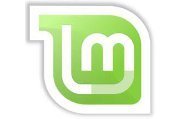 Born as a fork of the GNOME 3 shell, Cinnamon 1.2 is now available as a free download from the project's site for use with Linux Mint 12, Ubuntu 11.10, Fedora 16, OpenSUSE 12.1, Arch Linux, and Gentoo.
All APIs and the desktop itself are now fully stable, noted lead developer Clement Lefebvre in a blog post on Monday.
Among the new features Cinnamon 1.2 includes are desktop effects, desktop layouts, a new configuration tool, and applets as well as a variety of bug fixes and other improvements.
Overall, many of the changes aim to reintroduce a level of customizability that numerous desktops have lost in recent years, Lefebvre said. Ready for a rundown of some of the highlights? Here goes.
1. Applets
Cinnamon 1.2 includes "applets" for the first time, and they're "probably the coolest new feature in Cinnamon, for both users and developers," Lefebvre wrote. Five such mini-extensions are now included in the software, as shown below, and they're essentially optional parts of the desktop that add content to the panel.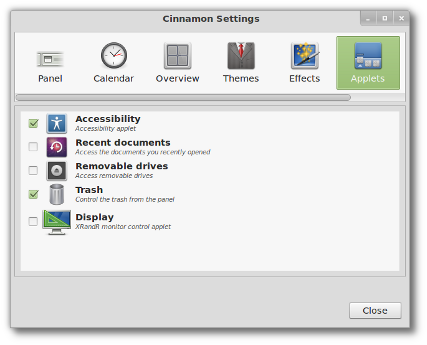 2. A New Window Manager
A number of under-the-hood changes move Cinnamon 1.2 even "further away from any kind of compatibility with GNOME Shell," Lefebvre explained, and one of those is Muffin, a fork of the Mutter window manager that replaces Mutter in Cinnamon 1.2. The desktop is also no longer compatible with GNOME Shell themes, he pointed out, though it is still possible for a theme to define styles for both GNOME Shell and Cinnamon and to be compatible with both.
3. Customizable Desktop Effects
Much the way Compiz and Metacity ushered in a raft of customization options, so Cinnamon 1.2 aims to reintroduce desktop effects and to give users the ability to "define fancy animations or to turn effects OFF altogether," Lefebvre explained. Accordingly, two new animation plugins are included in the software, as are 30 transition styles. Users can also define the duration of each animation, opening up a wide range of customization possibilities.
4. Multiple Desktop Layouts
Also part of the Cinnamon project's desire to reintroduce customization options from the past is the software's support for multiple desktop layouts, including traditional, flipped, and classic styles, varying primarily in panel placement. The "flipped" layout, with panel on top, is shown below.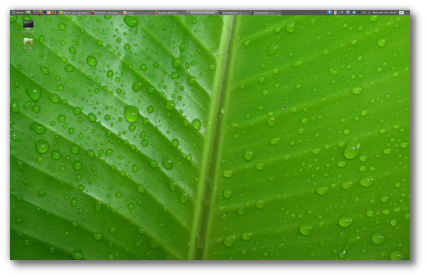 5. 'Cinnamon Settings'
Giving users an easy way to switch themes, apply desktop effects, add applets and extensions, and configure desktop settings is the brand-new configuration tool called "Cinnamon Settings."
6. A Spruced-Up Main Menu
Cinnamon 1.2 features a main menu that has been improved since the desktop's early versions, with menu definitions that are now handled by the desktop itself. "If you search for something, the categories now become inactive so you don't hover them by accident just to see your search results disappear," Lefebvre explained. Users can now also simply press "Enter" after a search to launch the first item in the search results.
7. 'Bug Fix Galore'
Finally, since the start of the Cinnamon project, no fewer than 130 bugs have been fixed, Lefebvre noted, thus making version 1.2 the most robust Cinnamon yet.