A new kind of interface is coming to Ubuntu 12.04 "Precise Pangolin" that will ultimately replace menus in Unity applications and recognize voice commands.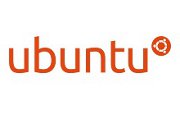 Called "HUD," or "Head-Up Display," the new interface is designed to recognize users' intent in interacting with the desktop rather than forcing them to navigate a rigid menu system to get things done.
"Menus serve two purposes," explained Canonical founder Mark Shuttleworth in a blog post on Tuesday morning. "They act as a standard way to invoke commands which are too infrequently used to warrant a dedicated piece of UI real-estate, like a toolbar button, and they serve as a map of the app's functionality, almost like a table of contents that one can scan to get a feel for 'what the app does'."
The command-invocation part of that is what Canonical thinks can be improved upon, Shuttleworth added, and that's where HUD comes in.
'It Can Learn What You Usually Do'
Focusing instead on users' intentions, the new interface–now in prototype form–will match what the user types in a search box with a list of commands for potential invocation.
"It's smart, because it can do things like fuzzy matching, and it can learn what you usually do so it can prioritize the things you use often," Shuttleworth wrote.
HUD will include not just the focused app, since that's most likely to be where the user will want to invoke some action, but also system functionality, he noted, even allowing users to go offline on Skype, for example.
The video below demonstrates HUD in action.
'Easier to Use Than Hotkeys'
Eventually, Canonical wants to include voice integration in this picture so that Ubuntu users can simply speak their commands. That, of course, will take some time, he notes.
Even before that happens, though, using the HUD is faster than navigating through a menu and easier to use than hotkeys, wrote Shuttleworth, who also compared the new interface to Microsoft's Ribbon.
The new capabilities will be even better for power users, Shuttleworth added, directly addressing an audience that's been less than thrilled with the Unity interface Canonical has made desktop Ubuntu's default.
'You'll Have That Option'
Ubuntu users won't have to jump into using HUD immediately, Shuttleworth noted, and it will appear only when invoked from any standard Ubuntu app that supports the global menu. Assuming it does land in Precise Pangolin–due for release in April–it will be accompanied by a traditional set of menus, which Shuttleworth admitted have been diminished prematurely in Unity versions so far.
"If the HUD lands in 12.04 LTS, we hope you'll find yourself using the menu less and less, and be glad to have it hidden when you are not using it," he concluded. "You'll definitely have that option, alongside more traditional menu styles."