A new report from analyst firm Juniper Research forecasts that shipments of ultrabooks will grow three times the rate of tablets over the next five years. The initial reception and anticipation of the cadre of ultrabooks announced at CES is impressive, but if we look closer at the stats the tablet really isn't in any danger of being relegated to irrelevance by the new class of laptops any time soon.
For starters, Juniper caveats the statement comparing the growth rates of ultrabooks and tablets by pointing out that tablets are still expected to ship higher volume than ultrabooks. Juniper predicts that there will be 253 million tablets shipped in 2016, compared with a mere 178 million ultrabooks.
Define "Ultrabooks"
I don't have any doubt that ultrabooks will be a huge success. I do, however, have some reservations about calling it a new device or category of laptops. They're just the natural evolution of netbooks, and notebooks, and don't really qualify as a unique class in my opinion.
Actually, let me rephrase. Ultrabooks may be a unique class–distinct from notebooks or netbooks in many ways–but they're all just laptops. The real issue is whether or not the umbrella category of "laptop" remains relevant, or if its role as a mobile computing device is permanently usurped by tablets.
Perspective on Growth
The reality is that the assertion that the growth of ultrabooks will be triple that of tablets over the next five years is as misleading as it is true. Yes, the growth of ultrabooks may indeed be three times greater, but tablets are a more mature market, while ultrabooks are in a freshly-minted product category.
I'm just making these numbers up as an example, but going from 100 to 200 is technically 100 percent growth, but hardly as impressive as the ten percent growth of going from 100 million to 110 million.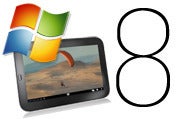 Windows 8: Friend or Foe?
Windows 8 will play a pivotal role in driving ultrabook adoption. Features like extended battery life, always-on-always-connected and other functionalities expected with Microsoft's next-generation OS will help generate interest in the ultrabook segment.
Of course, Windows 8 may also ignite a surge in tablet sales as well. There are many users waiting with great anticipation to see what Windows 8 tablets have to offer. If Windows 8 can deliver solid performance and features in a tablet form factor at the right price, it may actually slow ultrabook sales as much or more than it creates them.
Balancing Act
Daniel Ashdown, the author of the Juniper report, explains, "While Intel's control of the brand ensures that ultrabooks stand out from traditional notebooks, vendors face a balancing act in terms of product strategy. Meeting Intel's specification secures brand status and funding, but the step-change from notebooks means many of today's ultrabooks are too expensive for many consumers."
There is no doubt that ultrabooks are a steeper investment than the selection of bargain notebooks one might find at the neighborhood Walmart. For those with the extra pocket change, though, ultrabooks combine the power and capabilities of a Windows laptop with the features and benefits of a tablet to create a hybrid device that is–in many ways–superior to either the traditional notebook, or the tablet.
The challenge for ultrabook vendors will be to find the sweet spot where price meets performance at a place that the masses can actually stomach, and to avoid simply cannibalizing sales of traditional desktop or notebook PCs.