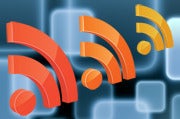 Although you may have only a handful of major wireless providers to choose from, each offers an array of plans, services, devices, and pricing. Voice, messaging, and data aren't the only options now that you have mobile Internet for laptops, tablets, and even mobile Wi-Fi hotspots.
This guide steps through the important features and hidden fees to watch for when you're selecting a mobile provider. If you're in the market for a carrier to keep your staff connected and productive, read on. If you're looking for a handset and service plan for yourself alone, start with PCWorld's consumer cell phone buying guide.
Assess Your Needs
First, evaluate the kinds of services your organization must have. For instance, traveling salespeople might need mobile phones, but can the office-bound do without? If those staffers use only basic talk or texting, then feature phones (or "dumb" phones) should do the job. If they need email, Web access, and apps, however, go with a smartphone. Note that even though you can get a free smartphone when signing a contract, that arrangement usually requires committing to a data plan of $30 or more per line.
As for choosing a voice-minutes package, most providers offer free calls on nights and weekends. Therefore, start with a daily workday estimate of the minutes and multiply that by 21 for the month. Does your staff require text or multimedia messaging? Estimate how many messages per day and per month each person will use. From there, pick one of the bundles that cover a set amount of messages, or select an unlimited option.
What about a data plan for checking email, using GPS navigation, browsing the Web, or accessing Internet applications for work? Most providers–including the big four, AT&T, Sprint, T-Mobile, and Verizon–offer a data calculator to estimate usage. Keep in mind that your employees will typically have "free" data usage within the office if you provide Wi-Fi and their phones are connected. But don't bank on using just Wi-Fi, since most providers require that $30-or-higher monthly data plan per line for you to get the special pricing on smartphones regardless.
How many of your employees travel often enough to need an Internet connection on their laptops, netbooks, or tablets? If one staffer has a mobile phone with a data plan, could that person use the phone's Internet connection via tethering instead of purchasing exclusive access for his or her other mobile devices? Or, if multiple employees typically travel together, could you provide Internet to all through a mobile Wi-Fi hotspot?
If the mobile carrier also provides Internet and phone service for the office, it's worthwhile to get quotes for a package that bundles wired and wireless service.
Consider Regional Carriers
No doubt you've heard of the major mobile providers, but regional carriers might also serve your area. Most of these companies don't limit coverage to your region alone, but allow free roaming throughout most of the United States via agreements with larger networks. Most lack international roaming, however.
Check the coverage areas of popular regional carriers Cricket Wireless, MetroPCS, and U.S. Cellular for starters. In addition, think about prepaid smartphone options: They can save you a bundle, especially if your employees don't need a handset for the long term.
Examine Contracts and Fees
As you likely know from dealing with your personal mobile service, providers are eager to bulk up their contracts and fees. They draw you in with discounts on hardware, and then keep you by requiring contracts–typically for two years, for each line of service.
If your business already has mobile service, confirm whether the provider's contracts hold you back from switching carriers. Breaking such contracts means paying an early-termination fee–usually $150 to $350 per line, prorated based on the time remaining. Still, parting ways is smart if you can save even more money in the long term by changing providers. If only a few individuals have mobile service at your company, sites such as CellSwapper put people who want to trade providers in touch.
Remember, however, that some providers, such as AT&T, won't prorate the final month's service charges. In that case, wait until near the end of the monthly billing period to cut the service.
Most mobile carriers require an activation fee, typically $35 per line. Additionally, each could charge 15 percent or more of the monthly service amount to cover taxes, government fees, and the carrier's own administrative fees. You're also subject to overage charges if employees exceed the plan's minutes, messages limit, or data cap. That's why you should check with providers on what limitations or monitoring features they have, and whether such offerings are for a free or premium service.
Scrutinize Coverage and Roaming
Signing contracts might be your only option, so make sure the carrier's coverage is adequate. Discuss with employees which carrier seems to work the best at your business locations, in the region, and from their home offices. You can also try a crowdsourced map such as Open Signal Maps or RootMetrics, where users report and track the strength of their signals. If you don't receive good cell coverage inside your workplace buildings, determine whether the carrier you're interested in offers coverage extenders.
Don't forget to check the coverage maps for locations where employees might travel. No carrier provides 100 percent coverage everywhere, and in some places you might get coverage only by using another carrier's network. That arrangement is fine on occasion, since most carriers provide free roaming. Keep in mind, though, that most limit your roaming usage, so you need to be careful if you think an employee might be in roaming locations a significant amount of time.
For details about each major provider, see the AT&T, Sprint, T-Mobile, and Verizon coverage maps on the carriers' respective websites. Be sure to look at the separate voice and data coverage. And if you're expecting to use the data plan often, check for 4G coverage for higher speeds.
If your employees travel outside the United States, check international coverage and roaming charges for calls, messaging, and data, from AT&T, Sprint, T-Mobile, and Verizon. Most of the major providers support international use, but smaller or regional carriers usually don't. If someone on your staff plans on using their mobile device internationally, consider adding an international package to that person's account only for the time they're gone, averting per-use charges.
Select a Phone
Most carriers support all the major phones and mobile OSs, including iOS for the iPhone, as well as RIM BlackBerry, Android, and Windows Phone 7 models. One major exception is that T-Mobile doesn't officially carry iPhones; only unlocked iOS devices will work on its network.
Most mobile carriers offer free handsets, but typically require two-year contracts along with them. If employees really need only basic voice service, stick with basic or classic phones. You can get older smartphones for free (mostly Android-based devices and some BlackBerry ones), but usually only by purchasing a data plan of $30 or more a month per line. iPhones are not deeply discounted, as they run from $100 to $400, but refurbished ones cost less.
To help with your research, PCWorld regularly reviews the top smartphones and tablets. And in our extensive annual PCWorld Reliabiilty and Service survey, thousands of readers describe their favorite reliable smartphones and tablets, based on personal experience.
Compare Voice Plans
You'll find that most carriers offer separate individual and group plans for consumers and businesses. With a group plan, multiple lines share a pool of minutes; typically this arrangement costs less than buying individual plans. The prices and features for consumer and business-group plans are generally the same. Consumer plans, however, typically limit you to adding up to five lines, and some providers don't offer unlimited usage for business lines.
Mobile plans, pricing, and features change too often for me to list details, but you should look for special savings in the fine print when comparing carriers. Here are several examples.
For select plans, AT&T offers the free Rollover Minutes feature, which saves unused minutes at the end of each month for use in future months if you exceed your anytime minutes.
Sprint's Any Mobile, Anytime free feature on select plans lets you call any mobile phone within the United States at no charge.
AT&T's A-List and Verizon's Friends and Family free features on select plans allow you to specify, for each line, up to ten numbers that a user can call at no charge.
T-Mobile offers Wi-Fi Calling for Business, which can help reduce the amount of minutes you need and dramatically lower international roaming for users connected to a local Wi-Fi hotspot or network.
When comparing voice plans, keep your eye out for additional phone services, such as call transferring, line hunt, conferencing, group voicemail, and toll-free number support. If you think push-to-talk will be useful, make sure the carrier supports it.
Review Email and Collaboration Services
Most phones include a free email client that you can set up for basic access to email. Even classic "dumb" phones typically include this feature; however, they often require a data plan (or per-usage charges) or an email service add-on to your voice plan.
Smartphones also provide calendar and contact syncing support for consumer and corporate email users. If your organization doesn't have an email server, such as BlackBerry Enterprise Server or Microsoft Exchange, some carriers provide BlackBerry Internet Service accounts for BlackBerry devices, or Microsoft Direct Push for Windows mobile devices.
Look at Extra Devices and Services
In addition to classic phones and smartphones, consider wireless Internet connectivity for your laptops, netbooks, tablets, and other Internet devices. You'll find many methods to get these devices connected as well.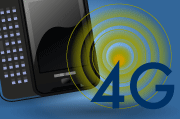 If you have a data plan on your phone, you could tether its access to a computer via USB cable or any other device via Wi-Fi. Note, however, that most carriers charge a monthly tethering fee on top of the data-plan fee, unless you have an unlocked or rooted device (which likely makes the tethering against the carrier's policies).
Some newer laptops and netbooks now have 3G or 4G connectivity already integrated, just as devices have included Wi-Fi support for many years. For those computers without built-in connectivity, carriers offer PC Cards for laptops and USB adapters for netbooks and desktops.
If multiple employees tend to travel together, consider mobile Wi-Fi hotspots, which most carriers offer. Such devices basically act as a miniature Wi-Fi router that picks up the Internet from the 3G or 4G signal. Most carriers supply devices that can provide Wi-Fi connectivity for up to five Wi-Fi computers or devices at a time.