Google is clear cutting its current forest of privacy policies.
The search giant currently has more than 70 documents covering privacy policies–and that's after it trimmed them significantly in 2010. It now plans on consolidating them all into a single, general use document by March 1.
By the reduction, Google hopes to not only reduce word counts for readers, make explanations clearer and eliminate legal "gloop," but to also unify a user's information across all its products, it said in a video on the policy changes. Whether you're in YouTube, Gmail, Google Docs, or any other product offered by Big G, you'll be treated as a single user.
Here's what Google said in its video:
Benefits/Downsides to Users
If you're Google, the single-user treatment can have some benefits to you. For example, if you have an appointment in Google Calendar, when the app alerts you about it, it can also tell you if you're going to be late for the meeting based on location and traffic information it gathers from other Google apps.
On the other hand, some people may find it creepy that Google is keeping tabs on their locations and appointments.
Google also maintains the single-user approach will allow it to deliver better search results to you. The more it knows about you, it reasons, the more likely it will know that when you type something like "jaguar" into a search, you're looking for a car, not a cat, or vice versa.
And of course, the more Google knows about you, the better it will know what you want to buy, so the search giant won't waste your time placing ads on a search results page for things you're not interested in purchasing.
Facebook: The Elephant in Google's Living Room?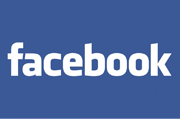 In announcing the new policy changes, Google didn't mention Facebook, but, like the proverbial elephant in the room, the social network was there between the lines.
"We remain committed to data liberation so if you want to take your information elsewhere, you can," Google Product and Engineering Director of Privacy Alma Whitten wrote in a company blog. Facebook has had trouble in the past over its claims to own all its users' information.
"We don't sell your personal information, nor do we share it externally without your permission except in very limited circumstances like a valid court order," Whitten said. Facebook is known for its generous data-sharing policies.
"We try hard to be transparent about the information we collect, and to give you meaningful choices about how it is used," Whitten added. That statement is a slap at Facebook's penchant for using its users' names and images to promote any product they "endorse" on the service.
Follow freelance technology writer John P. Mello Jr. and Today@PCWorld on Twitter.