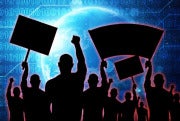 From Egyptians chanting in Tahrir Square, to a lone woman protesting clear-cutting of ancient trees, to indigenous people fighting for a better life, activists across the globe have turned to online tools such as blogs, Facebook, Twitter, and YouTube to help bring about social and corporate change.
Recent online protests against two antipiracy bills that are pending before Congress represent just the latest in a string of highs and lows for the Internet and its power as a tool for social activism. Earlier this month, online organizations and companies such as Craigslist, Google, Mozilla, Reddit, and Wikipedia blocked access to their sites or posted messages of protest against the Stop Online Piracy Act (SOPA) and the Protect IP Act (PIPA).
Critics say that the two bills would fundamentally harm the free flow of information on the Internet and impede online innovation. The Electronic Frontier Foundation called the bills an attempt to create a "U.S. censorship regime."
As a result of the protests, more than 162 million people saw Wikipedia's protest page, 4.5 million people signed Google's anti-SOPA/PIPA petition, and many U.S. politicians dropped their support for the bills. Some protesters even got out from behind their desks to join physical or–as they say in Internet parlance–"meatspace" protests in New York and San Francisco. Last week, Congress put SOPA and PIPA on hold to reconsider the bills in the face of the public outcry.
[Read: "SOPA and PIPA: What Went Wrong?"]
Whether you accept or reject the premise that Twitter can change the world, digital activism is clearly becoming one of many resources that participants in activist movements and causes worldwide now pack into their toolkits. Here's a chronological look at ten protests that have employed digital tools to help overthrow governments, reverse corporate policies, and fight for the right gamble online. Some of these movements were successful; others not so much.
Digital Natives: 1994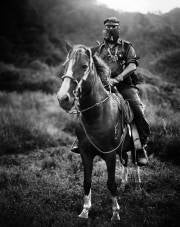 In 1994, the militant group Ejército Zapatista de Liberación Nacional (EZLN) staged an armed takeover of four towns in the southern Mexican state of Chiapas, an area rich in natural resources. The EZLN, taking its name from Mexico's revolutionary hero Emiliano Zapata, protested the Mexican government's exploitation of Chiapas with almost no benefit going to the region's indigenous peoples.
To further its political goals, the EZLN used email lists, Usenet groups, and numerous websites to help distribute its revolutionary message.
In the late 1990s, the Electronic Disturbance Theater, a group sympathetic to the EZLN, also staged virtual sit-ins by launching denial-of-service attacks against Mexican and U.S. government websites, according to the New York Times. The EZLN's use of online tools to further the group's political goals appears to be one of the earliest examples of online activism.
Activism: Very effective
The Antisecurity Movement or #AntiSec (Anonymous): 1999?-Present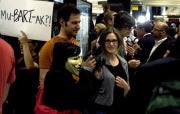 The AntiSec movement is an especially controversial instance of online activism. Members of the hacker collective Anonymous and of a somewhat related group called LulzSec have crashed websites and published stolen credit card data, email messages, and other personal data in what they view as efforts to expose corruption or draw attention to causes they support.
The group has gone after such varied targets as the Arizona State Police, the San Francisco Bay Area's rapid transit system, security consulting firm Booz Allen, and the security company HBGary Federal. Most recently, Anonymous disrupted the websites of the U.S. Department of Justice, the Recording Industry Association of America, and Universal Music, in retaliation for the recent shutdown and seizure of the Megaupload network of sites.
Activism: Somewhat effective
Next: Tree sitting, Iran, the Poker lobby, Facebook users, and It Gets Better
Redwood Tree Sitting: 2002-2003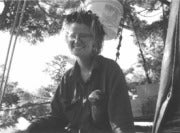 Activist Jeny Card, going by the online name Remedy, spent 361 days starting in early 2002 atop a 130-foot ancient Redwood dubbed "Jerry" in Freshwater, California, to protest clear-cutting of old-growth forests. During parts of her nearly 12-month protest, Card used a laptop running Debian Linux and a wireless broadband card to blog about the experience, relying on supporters to recharge the device. During the tree sit, Card reported in her blog that she witnessed corporate disregard for court orders, saw police mistreatment of nonviolent protesters, and experienced the perils of riding out a storm in the crown of a giant tree. Card was forcibly removed from "Jerry" in March 2003.
Activism: Somewhat effective
Iran: 2000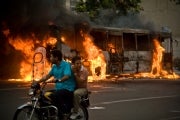 Twitter was originally deemed a key tool in organizing and broadcasting events from Iran's 2009 postelection street protests. The effect of social media on Iranian protests appeared to be so profound that outside observers dubbed the movement the "Twitter Revolution."
At one point, the U.S. government asked Twitter to reschedule its maintenance downtime to allow Iranians to continue using the microblogging service during daytime hours in the Middle East. YouTube played a significant role of its own in Iran, most notably as a viewing portal for a video of the shooting death of a protester named Neda Agha-Soltan. In the end, the Ahmadinejad regime quelled the protests, and Twitter's importance in the Iranian protests continues to be debated.
Activism: Somewhat effective
Online Poker Lobby: 2006-Present

Lovers of games such as Texas Hold 'Em, Seven Card Stud, and Five Card Draw have been active in recent years trying to ensure that Congress doesn't outlaw online versions of poker in the United States. At the forefront of the movement is the Poker Players Alliance, an online poker advocacy organization claiming more than 1 million members. Since at least 2006, when President George Bush signed a law banning online wagering, the PPA has encouraged American poker players to fight for their right to use the Web to bluff their way to a $5 pot.
The efforts of the PPA and other pro-poker advocates appear to be paying off. Recently, the Department of Justice said that online poker does not violate the Federal Wire Act, which prohibits interstate and foreign betting on sporting events and contests.
Activism: Effective
Facebook Users: 2009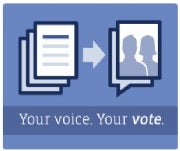 The world's largest social network turns into a hotbed for protest whenever Facebook decides to change aspects of its user interface. But the most successful Facebook-related protest, which occurred in February 2009, didn't involve UI design; instead it had to do with changes to Facebook's terms of service.
Critics asserted that Facebook's new terms laid claim to all user-generated content–a charge that the company denied. Under pressure from its members, Facebook eventually reverted to its old TOS until the company instituted a user-approved version in April 2009.
Activism: Somewhat effective
It Gets Better: 2010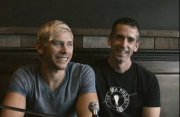 In 2010, journalist and author Dan Savage and his partner Terry Miller created a YouTube video in response to several gay teen suicides, including Indiana youth Billy Lucas. In the video, the couple shared their negative experiences as gay youths, but also conveyed the message that life gets better after high school for young people who make the transition from fearful, persecuted, or closeted gay teenager to mature and openly gay adult. That action resulted in the It Gets Better Project.
Since Savage and Miller posted that initial recording, more than 30,000 "It gets better" videos have been recorded by gay and straight people, including such public figures as President Barack Obama, Adam Lambert, Stephen Colbert, and Neil Patrick Harris. The project in March 2011 released a book of essays, with all proceeds going to LGBT youth charities.
Activism: Effective
Next: Egypt, Russia, and Occupy
Egypt: February 2011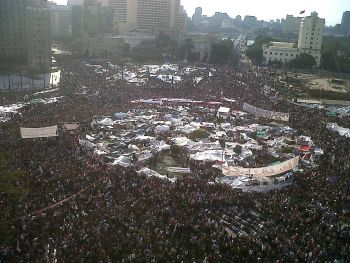 The success of the 2011 Egyptian revolution in overthrowing President Hosni Mubarak was ultimately decided in the streets of Cairo, Alexandria, and other Egyptian cities, but online activism definitely played a role in the protests. Activists used Facebook, Twitter, and YouTube to help organize protests for the uprising that began on January 25, 2011, according to the New York Times.
The Internet was such a concern for the regime that the government shut down the majority of the country's Internet access for about five days during the protests.
Activism: Wildly effective
Russia's Wintertime "Spring": Winter 2011/2012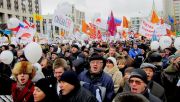 Russian citizens are using Facebook and other online venues to oppose Russian Prime Minister Vladimir Putin's bid to regain the Russian presidency. Putin is widely expected to win a third term as Russia's president in the March 4 elections, succeeding his own successor Dmitry Medvedev.
Online activists managed to raise $129,000 to stage an antigovernment protest on December 24, complete with a sound system, video displays, and portable toilets, according to the Wall Street Journal. A second protest is planned for February 4, one month before Russia's presidential election.
Activism: Effective
Occupy Movement: Fall 2011-Present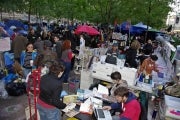 In October, protesters around the globe latched onto the Occupy Wall Street movement in New York City as a vehicle for speaking out against social inequality. Groups in the United Kingdom, the United States, Australia, Canada, and many nations across Europe followed New York's lead and staged their own Occupy protests. The global reach of the movement was credited, at least in part, to its use of social media such as Twitter and Facebook to encourage global participation, according to the UK's Guardian newspaper.
Digital tools may not create and sustain change on their own, but we'll surely be seeing more tweets, Facebook posts, and YouTube videos with revolutionary themes for years to come.
Activism: Effective
Social Change With Digital Tools
Some people question whether digital tools are effective in bringing about social change.
Digital activism critic Evgeny Morozov is well known for arguing that the Internet also serves as an effective tool for oppression, and he cautions against giving too much credit to digital tools as a force for bringing people together.
Similarly, author Malcolm Gladwell criticizes digital activism, arguing that it does not facilitate the commitment that street-level protests require for success.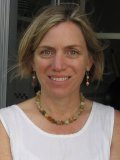 But Megan Boler, a professor of media and education at the University of Toronto, says that critics shouldn't be too quick to dismiss social media. She points to such recent effective use of digital tools as stirring public outrage over videos of police brutality on the University of California, Davis campus; Twitter posts broadcasting live updates from Occupy movements; and this week's SOPA/PIPA online protests.
"What mobile digital and social media are providing is radically changing the capacity for global social movements," Boler told PCWorld. "The integration of social media and in-the-streets protest is a new and hybrid 'form' of social protest, with potential we only begin to envision."
Connect with Ian Paul (@ianpaul) on Twitter and Google+, and with Today@PCWorld on Twitter for the latest tech news and analysis.