Google's $500 million settlement with the United States over allegations that the company aided illegal online pharmacies was spurred by evidence the government attainted during a sting operation, according to the Wall Street Journal.
The Journal said the lead actor in the dramatic sting operation, which included more than $200,000 worth of government money, aliases, and fake companies, was federal prisoner and convicted con artist David Whitaker. Google allegedly allowed Canadian pharmacies to use its AdSense platform to illegally sell prescription drugs to U.S. consumers. Whitaker reportedly posed as an agent for online pharmacies in "dozens of recorded phone calls and e-mail exchanges with Google sales executives," according to the Journal.
Whitaker used money from the government to purchase ads from Google for narcotics, steroids, and other controlled substances that are illegal to sell without a prescription in the United States. Whitaker told the Journal that, while there was a part of him that "felt bad," because he had "grown to like these people," he "took ease in knowing that they…knew it was wrong."
The sting operation wasn't Whitaker's first time dealing with illegal online pharmacies. In 2006, he set up an Internet pharmacy in Mexico that sold steroids and human growth hormones to U.S. consumers through Google ads — and Google didn't stop him.
"It was very obvious to Google that my website was not a licensed pharmacy," Whitaker wrote to the Journal. "Understanding this, Google provided me with a very generous credit line and allowed me to set my target advertising directly to American consumers."
Whitaker was arrested in Mexico in 2008 and returned to the U.S. to face various charges (including wire fraud, conspiracy, and commercial bribery) relating to an earlier crime. It was then that Whitaker told authorities about Google's supposed role in helping him sell prescription drugs to Americans. To determine whether these allegations were true, the government set up a task force with Whitaker's help.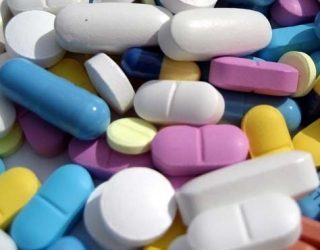 The task force's fake pharmacy was initially rejected, but Whitaker, posing as "Jason Corriente," was able to work with Google's ad executives to find a way around Google's rules.
"Google's employees were instrumental in bypassing policy regarding pharmacy verification," Whitaker said. "The websites were blatantly illegal."
For example, the ads weren't allowed to go through with a direct link to buy the drugs, but they were allowed to go through if the link was removed and consumers were required to submit a form to purchase drugs.
The government used Whitaker's phone calls and e-mails to build its case against Google, ultimately resulting in Google agreeing to pay half-a-billion dollars in settlement money late last August. Though the forfeiture was one of the largest ever in the United States, it barely made a dent in Google's wallet; according to the Journal, the company holds $45 billion in cash.
Working with the government paid off for Whitaker. He was initially facing a maximum sentence of 65 years in prison, but, because of his cooperation in the Google operation, has secured a mere six-year term.