Google plans on tracking you across almost every one of its products you use including Calendar, Docs, Gmail, search, and YouTube to give you better search results, more precisely targeted ads, and helpful schedule reminders. The new "features" are set to kick in March 1 when Google is condensing more than 70 disparate privacy policies for all its different products into one mega-policy.
As a result of the change, whenever you sign into your Google account, the search giant will treat you as a single user and collect your user information into one database. The end result will be "a simpler, more intuitive Google experience," according to Google's blog post announcing the change.
Google's new privacy policies cover almost all of the company's services, but certain products will still maintain their own privacy policies and won't be part of this new system. Those products include including Google Wallet, Google Books and Chrome, the search giant's Web browser.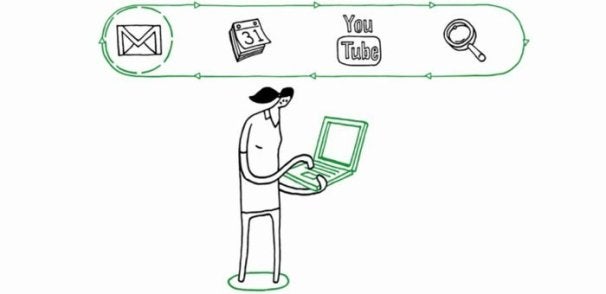 While some users may welcome the new changes and the potential added benefits they may provide, others, including privacy experts and regulators, are voicing concern over the changes. The biggest sticking point is that Google does not appear to have an opt-out option for the new way your data will be handled. Instead, if you have a Google account, your data will be combined to deliver these new services to you — whether you like it or not.
[RELATED: Does Google Know Too Much About You?]
Wasn't Google tracking me already?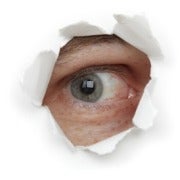 Some of what Google is describing has already been in place for some time. When you sign-in to Gmail, for example, Google automatically signs you into Calendar, Docs and search on that same account. YouTube, until only recently, was treated as a separate account. Google has also been using automated tools to scan the text of your e-mails to serve you what it thinks will be relevant ads (but are often anything but). The biggest difference is that now Google will collate all that data so that it can serve you ads, improve your search results and surface your own data when you need it.
One example Google gives is that it could use your data to alert you if you're likely to be late for a meeting. Google would do this comparing a scheduled meeting in your calendar with your location, based on information from your Android phone combined with local traffic data. The company said it could also use your information to give you better spelling suggestions in products such as Gmail and Docs. You could also have a more intuitive search experience that can parse whether you mean an animal or a car brand when you search for "jaguar."
These features are reminiscent of concepts Google executive chairman Eric Schmidt has been talking about for years. During a talk he gave at TechCrunch Disrupt in late 2010 when he was Google's CEO, Schmidt spoke about a "golden era of breakthroughs" including a search engine that can better understand intent (jaguar vs. Jaguar), and unprompted location-based reminders and services.
Google's new tracking plan is part of an overall strategy to make Google a more unified experience that brings together your online productivity and social networking activities under one umbrella. A recent example of this brave new Google is Search Plus Your World, the company's new "social search" feature that combines your personal data and Google+ information with regular search results.
Privacy dilemma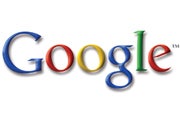 Google's new privacy policies, in addition to allowing for a variety of combined services, also meets a request from privacy regulators and privacy-minded users by offering a simplified privacy policy. Instead of 70 different documents, you now only have to worry about one and Google says the document uses easily understandable language instead of paragraph after paragraph of imperceptible legalese.
But not everyone is happy with Google's new policies. Privacy advocates are voicing concern over Google's changes including Representative Ed Markey of Massachusetts, co-chairman of the congressional privacy caucus. "Google's plan to change its privacy policy raises important questions about how much control Google users will have over their personal information," Markey said in a statement. "While it is undetermined at this point how the policy will impact specific Google services, it is imperative that users will be able to decide whether they want their information shared across the spectrum of Google's offerings…I look forward to evaluating the changes to ensure consumers' privacy is protected."
Senator Richard Blumenthal of Connecticut, who serves on the Senate Subcommittee on Privacy, Technology and the Law, noted that some users might welcome Google's new offerings. But he is concerned that you can't opt-out of the new service. "I am troubled that these changes appear to allow greater use by Google of consumers' information but do not give consumers the ability to opt out of such new uses of their data," Blumenthal said in a blog post. "The lack of opt-out means users cannot pick and choose which data they want integrated into their Google profiles. Private e-mail messages might contain any number of personal, embarrassing, or otherwise damaging information, and Google's attempts to amplify and contextualize this information through targeted ads, Maps suggestions, or Calendar reminders could have negative consequences for users."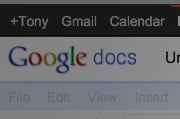 Given that at least two politicians want to take a closer look at what Google is doing, you have to wonder if Google will be asked to appear at yet another privacy hearing on Capitol Hill.
If you're concerned about Google's new privacy policy there are several things you can do to manage that information. You can use Google's Dashboard to review and edit almost every Google service you use, you can also opt-out of DoubleClick ad tracking, as well as manage the types of ads that Google will serve you.
Google's New Privacy Policies:
Connect with Ian Paul (@ianpaul) on Twitter and Google+, and with Today@PCWorld on Twitter for the latest tech news and analysis.