After two straight years of nearly flat salaries, tech professionals have begun to see significant pay increases at last.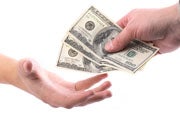 That's according to the 2012-2011 Salary Survey from IT career site Dice, which reported the results on Tuesday. Specifically, tech professionals surveyed last fall said they had garnered salary increases of more than two percent on average in 2010, boosting their average annual wage from $79,384 to $81,327, Dice reported.
By contrast, average salary increases were below one percent in each of the two preceding years, Dice's previous surveys found.
Better Bonuses, and More of Them
The news is even better when it comes to bonuses, which have grown both in size and in frequency, Dice found.
Bonuses were not only eight percent bigger in 2011–reaching $8,769 on average–but they were also given to more technology professionals: 32 percent in 2011, compared with 29 percent in 2010 and 24 percent in 2009.
Telecom, hardware, banking, utilities/energy, and software were the industries most likely to award bonuses, Dice reported.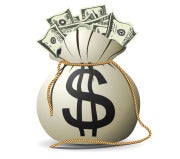 As for location, yearly tech salaries topped six figures in Silicon Valley for the first time since the survey began about a decade ago, Dice found, reaching $104,195 following a five percent increase year over year.
That, not surprisingly, was the highest average salary level reported in the United States, but other areas also did well. Twelve of the top 20 cities for tech jobs had above-average wage growth, in fact, with the largest gains found in Austin, Texas; Portland, Oregon; Houston; and Washington, D.C.
'A Push Towards Enterprise Java'
Regardless of the area, however, it's professionals with 11 or more years of experience who saw the biggest increases, Dice noted; entry-level salaries actually continue to decline.
Among the highest-paid skills in Dice's study, meanwhile, were Advanced Business Application Programming (ABAP), Service Oriented Architecture (SOA), Extract Transform and Load (ETL), Weblogic, Java Database Connectivity (JDBC), Unified Modeling Language (UML), JBoss, and WebSphere.
"This looks like a push towards enterprise Java, with WebSphere, JBoss, and Weblogic showing outsized gains," noted Alice Hill, Dice's managing director. "If tech professionals spark companies to win by harnessing their data, that's when the tech department is no longer seen as a cost center, but a strategic partner in meeting companies' goals."