HP announced on Wednesday that it plans to release the code behind webOS in September under the Apache License, Version 2.0.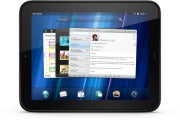 WebOS is the operating system developed by Palm that HP acquired in 2010 for US$1.2 billion. In December, HP announced it would release webOS to the open-source community, following its decision to stop making phones and tablets using the software.
It laid out a timeline for releasing components of the software, starting with Enyo 2.0 and its source code immediately.
Enyo 1.0 is a tool that let developers write applications that work across different webOS form factors. Enyo 2.0, released Wednesday as open-source software, now supports other operating systems so that developers can more easily write an application that works across mobile devices including webOS, iOS and Android devices, as well as computer browsers including Internet Explorer and Firefox.
HP expects the open webOS beta to be published in August, with version 1.0 coming out in September.
The schedule is faster than some other mobile open-source projects. By comparison, Symbian took a year and eight months to release its code. During that time, new operating systems from Apple and Google gained momentum. The Symbian project ultimately withered away, with the foundation that backed it shutting down and the remains falling back into the hands of Nokia.
However, the process for open sourcing webOS should be less complex than that of Symbian, Jay Lyman, a senior analyst at The 451 Group, said in December when HP announced it would make the move. He thought the operating system might be released in open source during the first half of this year.
He also predicted HP would choose an Apache license, which is one of the more permissive licenses that lets developers mix open-source code with their own inventions and sell products using the combined code.
The open-source project appears to be backed by Bill Veghte, a former Microsoft executive who just last week was promoted to chief strategy officer at HP. He's quoted in HP's press release as saying that HP hopes to accelerate the development of webOS and ensure its benefits are available to all Web applications.
Nancy Gohring covers mobile phones and cloud computing for The IDG News Service. Follow Nancy on Twitter at @idgnancy. Nancy's e-mail address is Nancy_Gohring@idg.com