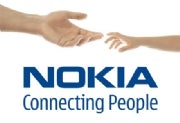 Nokia's sales dropped and losses increased during the fourth quarter, as sales of Symbian-based smartphones suffered and Windows Phones got started.
The most anticipated data in the report concerned Nokia's sales of Windows Phones. But Nokia shared few details, only saying that it has "sold well over 1 million Lumia devices to date."
The company reported sales of $13.2 billion, down 21 percent year-on-year, compared to a net profit of $979 million a year earlier.
Analysts had expected unit sales of about 1 million Nokia Windows Phones.
Nokia's massive marketing investment promoting the Nokia Lumia 800 contributed to shipping better than expected volumes, said Francisco Jeronimo, research manager at IDC.
"Well over" means about 1.5 million units, and that is an okay start, according to Carolina Milanesi, research vice president at Gartner.
"I think the 1 million mark is the important bit. We now need to wait to see the full power when more countries are added. The first quarter will give us a better sense," said Milanesi via email.
The results show that Nokia needs to sell Lumia phones in both North America and China, according to Milanesi. It has rolled them out in North America, but it must now do so in China, she said.
Nokia sold a total of 113.5 million phones, down 8 percent compared to last year. Also, the number of smartphones sold dropped from 28.6 million to 19.6 million.
Consumers are also paying 23 percent less year-on-year for Nokia's phones — $70 versus $90.
As the distribution of the Windows Phone-based Lumia smartphones ramps up, Nokia is still dependent on the sales of Symbian-based smartphones. But that isn't working so well. Sales are dropping faster than expected, Nokia said.
"Despite the latest improvements on Symbian's user interface and a few new devices launched, it is now clear that Nokia will not be able to continue relying on Symbian and needs to move even faster to Windows Phones," said Jeronimo.
Milanesi agrees: Symbian's weakness is putting more pressure on Nokia to make the transition to Windows Phone faster.
During 2011, Nokia progressed in the right direction, but it still has a tremendous amount to accomplish in 2012, it said in a statement.
Send news tips and comments to mikael_ricknas@idg.com