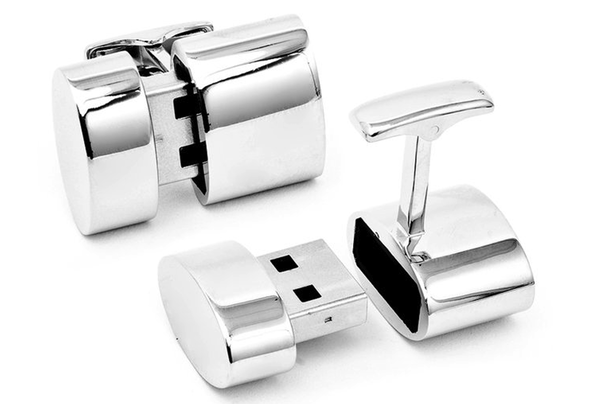 Have you ever been out for a night on the town and found yourself wishing you had your USB drive with you? Me neither. But just in case the need should arise, the next time you suit up, why don't you throw on a pair of these cufflinks from Brookstone?
Hidden in one of the polished silver cufflinks is a 2 GB USB drive. Even better, the other cufflink can be used to set up a Wi-Fi hotspot. Simply install a bit of software on your computer, plug in the USB hotspot, and you'll be browsing the Web on your wireless devices in no time.
The cufflinks will cost you $249.99 per pair, but surely that price will be worth it when you finally find the opportunity to whip out your USB drive or come to the rescue of your significant other by providing them with Wi-Fi access. And the cuff links don't look half bad either.
[Brookstone via Geek.com]
Like this? You might also enjoy…
Get more GeekTech: Twitter – Facebook – RSS | Tip us off