It was exciting news back in December when HP announced that it was planning to open-source webOS, but at least as exciting now is how quickly and decisively it's moving to make that happen.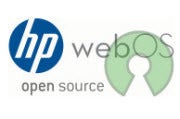 Not only did the company announce yesterday that it plans to have webOS fully open by September, but it also said it has made a number of key decisions regarding the Linux-based mobile platform, including the fact that it will use a mainline Linux kernel starting in March.
Some have said that webOS's days were numbered, but HP's latest moves suggest otherwise. In fact, I think these new decisions bode exceptionally well for the future of webOS. Here's why.
1. A Decisive Plan
WebOS may have lingered in limbo for some time ever since ex-CEO Leo Apotheker announced plans to abandon it, but now that the decision to open source has been made, the company isn't wasting time. It's set out an aggressive timeline of releases leading up to September, with the first key piece–Enyo 2.0–released this week. WebOS is obviously not going to follow in the footsteps of Symbian, which took close to two years to be open sourced, effectively handing the advantage over to the competition.
2. An Early Focus on Apps

Speaking of Enyo, the newest version of that application framework was released yesterday in tandem with HP's announcement, paving the way for third-party developers to start work immediately on that most crucial piece of the puzzle: apps. In making that move the first big one on its timetable–and making it fully open source–HP obviously recognizes the importance of a broad app ecosystem to the platform's success and is doing everything it can to facilitate the development of just that. The icing on the cake, of course, is that apps developed using Enyo can be easily ported to other mobile platforms and Web browsers as well, including iOS, Android, Internet Explorer, Firefox, and more.
3. A Standard Linux Kernel
Though it doesn't specify which version of the Linux kernel it will use, HP's commitment to embracing the mainline Linux kernel in the near future will ensure the widest possible adoption of the operating system, since device makers will have to deal with less custom code that way and will enjoy maximal driver support. Any improvements made to the technology will also be made available to all, potentially benefiting Linux users across hardware platforms. Anything that boosts standardization and support, disseminates improvements, and makes life easier for hardware companies can only improve the platform's chances for success.
4. An Apache License
Last but not least is HP's choice of the Apache 2.0 license for webOS, opting for a standard and well understood license over something complicated or proprietary. Most developers are already familiar with this license, and it has the added advantage of being relatively permissive, giving developers maximal flexibility.