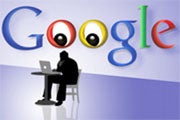 Google's decision this week to share user data across its online services has caught the attention of eight members of the U.S. House of Representatives, with the lawmakers asking whether the changes will compromise privacy.
The eight lawmakers, three Republican and five Democrats, said the move raises questions about consumer privacy. The eight, including Republican Representatives Cliff Stearns of Florida and Joe Barton of Texas, and Democrats Edward Markey of Massachusetts and Henry Waxman of California, sent a letter raising their concerns to Google CEO Larry Page on Thursday.
"Google's announcement raises questions about whether consumers can opt out of the new data sharing system either globally or on a product-by-product basis," the lawmakers wrote. "We believe that consumers should have the ability to opt out of data collection when they are not comfortable with a company's terms of servicer and that the ability to exercise that choice should be simple and straightforward."
Google, with about 350 million Gmail users and several other popular services, "touches the lives of nearly every person" with an Internet connection, the letter said.
A Google spokeswoman didn't immediately respond to a request for comments on the letter.
Google said on Tuesday that it plans to share user data across its services when a user is logged in. The change, to go into effect March 1, will give Google users better search results and a "more intuitive" Google experience, the company said.
But the lawmakers asked a number of questions in their letter, including how Google will notify customers of the change and how Google decides to enable new data-sharing features.
"While Google suggests that the purpose of this shift in policy is to make the consumer experience simpler, we want to make sure it does not make protecting consumer privacy more complicated," the lawmakers wrote.
The lawmakers also asked if Google allows users to permanently delete their personal information from its archives and if Google retains information from deleted accounts. They also asked if Google plans to offer "distinct" privacy protections for children and teens, and how users of Android smartphones will be affected.
The lawmakers ask for a response to the letter, containing about 20 questions, by Feb. 16.
Grant Gross covers technology and telecom policy in the U.S. government for The IDG News Service. Follow Grant on Twitter at GrantGross. Grant's e-mail address is grant_gross@idg.com.