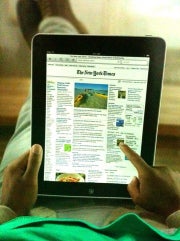 Android fans are grinning wide today over news that Android's global tablet share jumped to 39 percent in 2011, cutting into Apple's iPad market share lead. Should Apple start biting its nails? Hardly!
It's true that Android tablet makers shipped 10.5 million units in the last three months of 2011, according to a study by Strategy Analytics. But for Apple to worry about Android tablet dominance anytime soon would be absurd.
Let's peel back the headline and take a closer look.
Strategy Analytics' study found that global Android tablet shipments were distributed across several manufacturers such as Amazon, Samsung, and Asus. By comparison, Apple sold 43.1 million iPads in 2011, twice as many as Android did, according to Apple's financial numbers. Not too shabby.
But there's a massive difference between shipments, which means units sold to retailers, and sales, as in how many people actually bought the tablet. Strategy Analytics estimates that 66.9 million tablets were shipped in 2011, of which 23.1 million units were Android tablets, while Apple actually sold 43 million.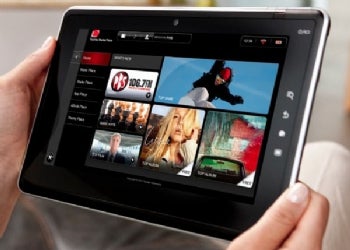 So while Apple sells all of its tablets, many Android tablets could be sitting on shelves waiting for buyers, because the study seems to compare the 15.4 million iPads actually sold in the quarter ending in December to the estimated 10.5 million Android tablets shipped to retailers during that period.
The truth is that Apple isn't worried.
"Apple shrugged off the much-hyped threat from entry-level Android models this quarter," explained Peter King, director of Strategy Analytics. Apple doesn't subscribe to the theory that Kindle Fire is a direct threat to the iPad, either.
Apple CEO Tim Cook said during the company's earnings call this week that he looked at the data for the United States after the Kindle Fire launch and didn't notice an obvious increase or decrease in iPad sales: "Looking at our data, there was no obvious change in the data."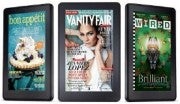 Neil Mawston, executive director of Strategy Analytics, suggested that Apple perhaps ought to take the Android threat seriously. He said that if Android can overcome nagging concerns about fragmentation of its operating system and user interface, and about its app store ecosystem, Android will be a force to be reckoned with. Those are a lot of hurdles to clear, however.
Android's open-source nature could to work against it in the tablet market. Though the Kindle Fire, for example, runs on Android, that fact is far from obvious when you look at the almost unrecognizable skinning of the user interface and at the replacement of the official Android Market with Amazon's own app store and suite of content services.
If the Kindle Fire is indeed eroding tablet sales, it seems to be taking them away from other Android manufacturers, which have yet to sell a tablet as laden with customized content, services, and apps as the Fire at its low price.
Follow Daniel Ionescu and Today @ PCWorld on Twitter