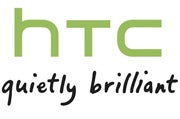 Did it seem as if HTC unveiled a new phone every other week last year? Well, the company feels the same way, and it plans to scale back its smartphone launches in 2012, with a focus of quality over quantity.
In an interview with Mobile magazine, HTC UK boss Phil Roberson said the Taiwan-based manufacturer will release a reduced number of handsets this year, primarily in the second quarter. The new phones will be premium models with high-end specifications, rather than bargain Android and Windows Phone devices built for entry-level buyers.
"We have to get back to focusing on what made us great– amazing hardware and a great customer experience. We ended 2011 with far more products than we started out with. We tried to do too much," Robertson told Mobile.
The new HTC Titan 2 may be an indication of what Robertson has it mind. Unveiled this month at the AT&T Developer Summit, the Titan 2 is the first LTE Windows Phone. In addition, it features a 16-megapixel camera with a backlit illuminated sensor, and a F2.6 aperture for shooting in low-light conditions.
"We make great phones, but it is hard to do that when the portfolio is spread too much," said Robertson.
When it comes to tablets, HTC will take things slowly–at least for now–and focus instead on its smartphone efforts. However, that doesn't mean the company is exiting the tablet market, Robertson said.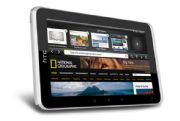 The HTC Flyer, a 7-inch Android slate that arrived last spring, hasn't exactly taken the world by storm. And the late-2011 debut of Amazon's Kindle Fire has altered consumers' expectations of what a 7-inch tablet can do–and should cost.
HTC recently reported its first quarterly profit decline in two years, with the Apple iPhone and Samsung Galaxy handsets luring away potential customers. Indeed, the time is right for a strategy reboot.
Contact Jeff Bertolucci at Today@PCWorld, Twitter (@jbertolucci) or jbertolucci.blogspot.com.