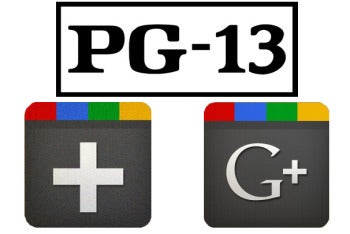 Google+ is perhaps a unique social network in that it didn't initially market itself to the younger crowd–in fact, until yesterday, Google+ was technically only open to users over the age of 18. (I say "technically" because, let's be serious, it's not like teens ever really follow the rules.)
Well, now Google is going after the teen demographic: Google+ is officially open for anyone 13 or older. Google is also adding enhanced safety features to keep the kids safe–your typical stuff, such as more rigid and private default settings, which can be overridden.
Basically, Google wants to make sure teens think before over-sharing.
"Sadly, today's most popular online tools are rigid and brittle by comparison, so teens end up over-sharing with all of their so-called 'friends,'" wrote Bradley Horowitz in a Google+ post Thursday. "With Google+, we want to help teens build meaningful connections online. We also want to provide features that foster safety alongside self-expression."
The enhanced safety features include warnings when teens are about to make public posts (or rather teens will be "encouraged to think" before they post outside their circles), and rigid default privacy settings. For example, teen Google+ accounts will by default be set to no contact from people outside their circles, and if teens are in a Google+ Hangout video chat, they'll be disconnected if a stranger enters the room.
All of these features can be overridden–teens can still post publicly if they want to, and they can change their privacy settings to allow people from outside their circles to contact them. They can also re-join Hangouts that they've been disconnected from if a stranger enters the room.
Keeping in line with Google+'s weirdly draconian policy on "real names," Google wants to encourage teens to represent themselves as real people on Google+.
"Traditional services restrict teens from using desirable functionality, which gives them an incentive to misrepresent themselves," a Google+ spokeswoman told PC Magazine in an email statement. "Our aim with Google+ is to create an environment that encourages teens to represent themselves on Google+ as they do in real life."
Don't tell Google this, but a lot of teens–and people in general–misrepresent themselves in real life.
Anyway, Google+ may or may not see an influx of teenagers in the next few weeks. That means it's on par with Facebook, which also has an age limit of 13 (not that it matters, apparently). The age restriction is higher inSpain (14),South Korea (14), and theNetherlands (16).