Starting February 1, Netflix users won't be able to add new Warner Bros. movies to their rental queues until 28 days after the film's DVD debut, according to online reports. The new restriction is reportedly part of the deal announced in early January that delays new Warner Bros. films from coming to Netflix until 56 days after the film's initial release on DVD and Blu-ray.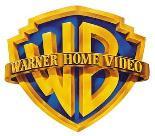 Warner Bros. hopes this still-unannounced Netflix queue restriction will make it even harder to rent newly released films and will increase DVD, Blu-ray, and premium video-on-demand sales, according to The Los Angeles Times.
Most new DVD releases aren't available on Netflix until 28 days after their initial launch. Starting next Wednesday, however, the waiting period increases to 56 days for upcoming Warner Bros. releases such as J. Edgar, A Very Harold and Kumar Christmas, and Happy Feet Two.
"One of the key initiatives for Warner Bros. is to improve the value of ownership for the consumer and the extension of the rental window…is an important piece of that strategy," Mark Horak, president of Warner Home Video North America, said in early January when announcing the new 56-day delay window.
The Netflix Workaround
Even though most DVD releases don't come to Netflix for several weeks, the company allows users to add upcoming movies to their DVD queue. That way when the movie becomes available, you don't have to remember to add the movie to your DVD rental list.
But that handy feature apparently irked Warner Bros. executives who felt it was too easy to wait for the movie to come to Netflix instead of buying the disc. Now, when upcoming Warner Bros. blockbusters such as The Hobbit or The Dark Knight Rises hit theaters later in 2012, you apparently won't be able to add them to your DVD queue right away.
The Piracy Workaround
While Warner Bros. may believe restricting access to DVD rentals on Netflix will help it increase sales, I can't help thinking this plan is ill-conceived and will only end up infuriating Netflix users. As I argued earlier, restrictions just push more people towards piracy. The more you lock down content, the more you encourage people to find a way around your restrictions.
Hollywood doesn't seem to accept that it is no longer in control. The same day a new movie comes out on DVD, it will appear online via peer-to-peer files-haring networks and on Megavideo replacement sites such as Videobb, Novamov, and Putlocker.
The recent failure of SOPA, the Stop Online Piracy Act in the U.S. House of Representatives, and its Senate parallel, the Protect IP Act, are also examples of how the entertainment industry has to come to grips with online distribution instead of fighting it.
This is a battle Hollywood can't win, but chances are the movie studios will keep trying to make it harder to access their content. Now that Warner Bros. has its 56-day release window, you can bet the other studios are lining up to cut similar deals with Netflix . . . just as Hollywood did in 2010 when it extracted the initial four-week waiting period from Netflix.
Connect with Ian Paul (@ianpaul) on Twitter and Google+, and with Today@PCWorld on Twitter for the latest tech news and analysis.