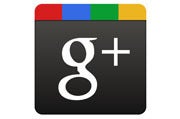 Google's attempt to force its social network, Google+, upon search users is backfiring, as tech pundits and tech companies slam the search giant for neglecting its core mission.
Most complaints stem from Search Plus Your World, a new feature that shows Google+ data alongside generic search results. So for example, if you search for "restaurant," you might see pictures of food and status updates about dining out from people in your Google+ circles.
The new feature has angered other social networks, who feel like they should be represented in search results alongside Google+. Earlier this week, engineers from Facebook and Twitter–in conjunction with other social networks–released a tool called "Don't Be Evil." The tool inserts results from other networks into Search Plus Your World.
It's Good to Make Google Look Bad?
Of course, Facebook and Twitter have competitive reasons for making Google look bad. The bigger problem, as MG Siegler argues, is that Google is sacrificing its own search relevance by putting Google+ on a pedestal. "If you search for Hugh Jackman, you may be looking for a lot of things, but you're almost certainly not looking for his Google+ profile page," Siegler writes. "And yet, that's exactly what's shoved in your face."
PandoDaily's Sarah Lacy takes this idea a step further, arguing that Google's core mission of providing the best possible search results has changed. As evidence, she points to an interview with Google co-founder and current CEO Larry Page, published in Playboy before the company went public:
"Most portals show their own content above content elsewhere on the web. We feel that's a conflict of interest, analogous to taking money for search results," Page said. "Their search engine doesn't necessarily provide the best results; it provides the portal's results."
As Lacy points out, Google has become the kind portal Page once spoke out against, by promoting its own social network results above all others.
Meanwhile, Slate's Farhad Manjoo argues that Google shouldn't be combining social network data with generic search results in the first place. "While my friends are thoughtful and knowledgeable people, their views on the tens of thousands of large and small inquiries that I bring to Google every year are almost always irrelevant," Manjoo wrote. Again, Google's relevance is being questioned.
Fortunately for users like Manjoo, you can disable Google's Search Plus Your World results by clicking the globe icon near the top-right corner of the screen. (It says "Hide personal results" when you float the cursor over it.)
Google Losing Sight of Core Job: Search Results?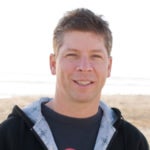 Still, Google's relentless focus on Google+ may be distracting the company from improving core search results, SearchEngineLand's Danny Sullivan argues. Sullivan points out how a recent search for "Santorum" includes a spammy YouTube video as Google's top video pick, appearing on the first page of search results. This is despite the existence of much more relevant videos about presidential hopeful Rick Santorum elsewhere on the Web.
Although this bad result has nothing to do with Google+, "this type of relevancy screw-up feels like another bit of evidence that Google's original core mission, delivering awesome search results, is being forgotten," Sullivan writes.
Strangely, Google has met these attacks only with silence. That's quite a difference from a year ago, when pundits were attacking "content farms," and Google promised to work on the issue. It's easy to address search relevance issues when they're being caused by outside sources. But when Google itself is under fire for sabotaging its own search relevance, the company is short on answers.
Follow Jared on Twitter, Facebook or Google+ for even more tech news and commentary.