Online shoppers already have a tough time distinguishing real user reviews from merchant-placed fake ones, but now they have to worry about "fake" reviews from real customers, as well.
The New York Times reports that Amazon merchant VIP Deals has been offering refunds on Amazon Kindle Fire cases in exchange for user reviews. The $10 cases shipped with letters that included the refund offer, which expired on December 29 of last year.
Although VIP Deals didn't explicitly require favorable reviews in exchange for the refund, the letter to customers did say "we strive to earn 100% perfect 'FIVE-STAR' scores from you!"
It appears that most customers were more than happy to drop a review for $10. VIP Deals' Kindle Fire case had 310 five-star reviews by last week, according to the Times, and most of the other 25 reviews were four stars. Some reviewers acknowledged the bribe, and one said that he would have given four stars instead of five, if not for the rebate.
A representative from VIP Deals told the Times that the newspaper was "totally off base" in its reporting, even though three customers confirmed the offer. Amazon, whose guidelines forbid merchants from paying for reviews, has since removed the reviews and the product page. VIP Deals' other products have also disappeared from the site.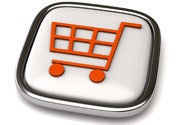 What's more concerning than this particular anecdote is the suggestion that customer bribery is a common practice. While one Amazon customer spoke out against the rebate offer, calling it an "egregious violation of the ratings and review system used by Amazon," another user responded that he had both given free offers as a merchant and received them as a customer in exchange for positive reviews. He called it "not a scam, but an incentive."
The Federal Trade Commission forbids merchants from paying for endorsements without disclosure–and as of recently, requires bloggers to disclose conflicts of interest–but with so many products being bought and sold online, cracking down on every violation is impossible.
Fake reviews are hard enough for ordinary customers to decipher. That's why researchers at Cornell University and elsewhere are trying to devise systems that root out bogus feedback. Unfortunately, no computer program can prevent customers from letting their opinions be bought.
Follow Jared on Twitter, Facebook or Google+ for even more tech news and commentary.