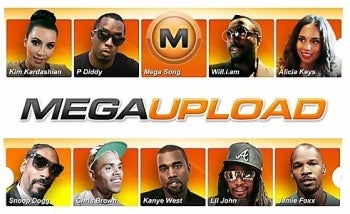 Fifty million MegaUpload customers stand a good chance of being ticked off Thursday when two hosting companies will likely begin deleting user data — including legitimate, non-copyright-infringing files — from MegaUpload's leased servers, according to court documents. The move is part of the ongoing criminal copyright infringement case against the file-sharing site MegaUpload.
Federal authorities earlier in January took MegaUpload and its network of sites offline, charging the company and seven of its employees with copyright infringement allegedly costing content owners in excess of $500 million.
MegaUpload customers have been locked out of their accounts since January 19 when authorities abruptly shut down the site.
All Done Here
Prosecutors reported on Friday in a letter filed in federal court in the Eastern District of Virginia that investigators no longer required access to data housed on MegaUpload servers run by Carpathia Hosting, Inc. and Cogent Communications, Inc. Instead of seizing MegaUpload's servers, federal authorities chose to selectively copy the necessary data from them and no longer have control over the fate of the servers. "It is our understanding that the hosting companies may begin deleting the contents of the servers as early as February 2, 2012," the letter says.
It appears the only way to stop the data from being erased is for MegaUpload to intervene and deal with Carpathia and Cogent directly or through a third-party. That may be a problem, however, as the federal government froze MegaUpload's assets, making it difficult for the company to cover its server costs and stop the data wipe, according to the Associated Press.
Mega Hopeful
Nevertheless, lawyers for MegaUpload said they are working with federal prosecutors to try to stop user files from being erased. "We're cautiously optimistic at this point that because the United States, as well as MegaUpload, should have a common desire to protect consumers," Ira Rothken, counsel for MegaUpload, told the AP.
The news is not likely to sit well with MegaUpload's user base, some of whom have already been crying foul over MegaUpload's demise and the disappearance of their files. Now, it seems, they may never see those files again.
Connect with Ian Paul (@ianpaul) on Twitter and Google+, and with Today@PCWorld on Twitter for the latest tech news and analysis.