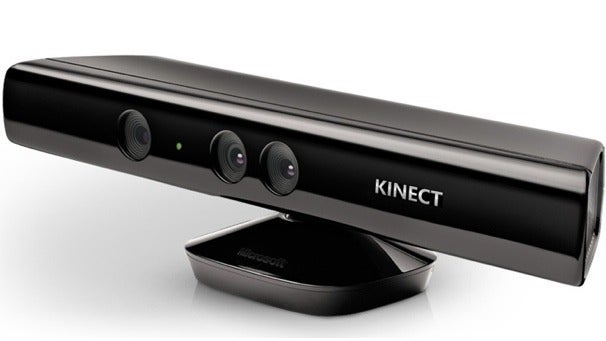 It sounds like Asus wants to cash in on Microsoft's recently announced Kinect for Windows setup — the company's rolling out actual laptops that include Microsoft's motion-sensing technology built in. Why is anyone's guess, of course: Do you really want to wave your hands, arms (or legs, don't forget) around in front of your laptop?
The Daily says it's seen two prototype Asus laptops, which "appear to be netbooks running Windows 8," that include the Kinect sensors along the top of the lid-screen where you'd normally find the webcam. On the screen's bottom, an array of "what appear to be LEDs." What they're for is anyone's guess.
Microsoft released the Kinect for Windows SDK beta, which works with any Xbox 360 Kinect sensor, last June. Its cost? Nothing. But if you want to get your hands on the official Kinect for Windows bundle, releasing this Wednesday, February 1, you'll have to cough up $249. I've called that overpriced, because it is. Kinect for the Xbox 360 costs only $149, and is typically priced $20 to $30 less if you buy through online resellers like Amazon. It's well under $100 if you pick the motion-sensor up used.
In any case, why put Kinect in a laptop? The technology works best when you're standing back a dozen feet from the sensor, and even then it's hit and miss — a low-res camera that only tracks your movements semi-accurately (if at all, when moving quickly). Park that in a laptop screen and . . . what, you're going to control movies? Play games? Manipulate 3D objects Minority Report-style? Because sitting a few feet from a laptop, as all laptop users do, isn't close enough to do any of those things far more competently with a mouse or trackpad and keyboard?
I guess that's why we call these things "prototypes." The handful of developers who might use something like this to design games or apps for the classic Kinect sensor notwithstanding, let's hope Asus and Microsoft don't try to foist this stuff on users as a "better" way to interact with a mobile device. It wouldn't be. Tom Cruise makes it looks cool in the movies, but when it comes to everyday functionality, especially on devices you're already sitting next to, Kinect just adds noise (and steps) to the equation, though I'll grant it could work wonders for physically challenged users on the go.
Matt Peckham writes for TIME and PCWorld. You can find him on Twitter, Facebook, or Google+; and follow Today@PCWorld on Twitter.