When the KDE project announced the arrival of its Plasma Active Two tablet interface last month, it suggested that there would soon be news of at least two tablets that would ship with the software preinstalled.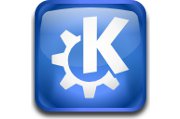 Sure enough, that's just what came out over the weekend.
Specifically, KDE developer Aaron Seigo on Saturday revealed that a 7-inch Linux tablet named "Spark" will soon be available with KDE Plasma Active as its default user interface. Brought to market by the KDE Plasma Active community itself under the brand "Make-Play-Live," it will be priced at 200 euros, or roughly $260.
'There's No Walled Garden'
Along with Plasma Active, the Spark device will offer a 1GHz AMLogic ARM processor, Mali-400 GPU, 512 MB of RAM, 4GB of internal storage, an SD card slot, a 7-inch capacitive multitouch screen, and Wi-Fi connectivity.
At least as compelling as its specs, however, is the openness of the device. "It sports an open Linux stack on unlocked hardware and comes with an open content and services market," Seigo wrote. "There's no walled garden to get locked into or which can be taken away."
In addition to the open source software running the device, the content store associated with it will offer a mix of free content such as digital books from Project Gutenberg as well as content and apps for purchase, Seigo explained.
Partnerships are also currently in the works for the inclusion of additional technologies such as OwnCloud hosting services, Kolab and Kontact Touch deployment support, and Qt/QML add-on apps for download, he added.
More Details on the Way
Based on much of the same technology that's in KDE's Plasma Workspaces graphical environment on the desktop, the relatively new Plasma Active interface is tailored for tablets, smartphones, and other mobile devices. The video below gives you a taste of what it looks like.
Specifics were not provided in Seigo's post regarding ordering, availability, or other aspects of the hardware and software included, but he promised to share such details in the near future, adding that the device will soon be out.
In the meantime, there's been no sign of the fully open tablet ZaReason was reportedly working on last fall, and the widely anticipated Ubuntu Linux tablet is not expected to show its face until later this year. Open source webOS and Tizen devices are still in the relatively far-off future.
'We're Making It Happen'
What I think is particularly interesting about the Spark is that it's being marketed by the KDE Plasma Active community itself rather than one of the usual suspects in the profit-driven hardware world.
The current, "stuck" state of the planned Cordia Tab project is an illustration of the difficulties that can arise for open source efforts when working with traditional hardware makers.
"Finally we have a device coming to market on our terms," KDE's Seigo noted. "We are not waiting for some big company to give us what we desire, we're going out there and making it happen together. Just as important: the proceeds will be helping fuel the efforts that make this all possible."
This is definitely an exciting prospect; I'll post an update as soon as I learn more.