At a Glance
Expert's Rating
Pros
Strong malware detection and removal
Cons
Slow scan speeds
Interface is rough in spots
Our Verdict
Panda's security suite is a decent choice for keeping your PC safe, but its sluggish performance and mediocre interface drag down its score.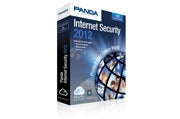 Panda Internet Security 2012 ($70 for one year, three PCs as of January 29, 2012) finished 12th in our 2012 roundup of Internet security suites. Panda is an acceptable package for detecting and blocking malware, but its abysmal scan speeds–along with other speed issues–keep it toward the bottom of our ranking.
In malware detection and blocking, Panda's product is decent, but it isn't outstanding next to its competition. It fully blocked 92.3 percent of malware samples in our real-world detection tests, which indicate how well a security product can block brand-new malware. Historically, that is a good result, but for this year's class of security suites it was slightly below average. It detected 99.42 percent of known malware–about average among this year's suites.
False positives are not a major problem with Panda's suite: It misidentified only two known safe files out of over 250,000 as potentially malicious.
The Panda software didn't do poorly in cleanup either, but it wasn't great relative to its competition. It detected all malware infections on our test PC, and successfully disabled 80 percent of infections. That would have been a great showing last year, but most of the 2012 products we tried successfully disabled all malware infections in our tests. Panda's suite was able to eliminate all traces of malware 60 percent of the time–slightly better than average.
Ultimately, system speed problems proved to be Panda's undoing. This security suite was one of the worst offenders in slowing overall system performance in our tests, especially when we copied files. It added 1 minute, 22 seconds to the time required to copy files on our test PC's hard drive (as compared with our test PC without antivirus software installed); that was the second-worst result in this test. It also added about 3.5 minutes to the time necessary to copy files over a network–the third-worst outcome among the suites we tested.
Scan speeds were even worse relative to the competition. Panda's on-demand scanner (which runs when you manually start a scan) completed checking 4.5GB of files in 5 minutes, 36 seconds, coming in dead last–by a wide margin–among the suites we reviewed, and landing 4 minutes, 37 seconds behind the best performer. Its on-access scanner (which runs when you open or save files to disk) took 8 minutes, 20 seconds to complete–again, dead last. In contrast, the top performer completed the task in 2 minutes, 4 seconds.
Panda's interface is usable, but it's a bit rough in spots. Its installer, a fairly standard wizard, requires you to enter your email address when you register. That isn't a huge issue, but be forewarned: You'll be added to Panda's email marketing list unless you uncheck the box for that option (it's checked by default). The main interface is nicely designed and arranged, with a clear status indicator and a button that lets you fix any issues with a single click. Some of the wording in the interface is awkward, though, and one of the settings screens was never translated from Spanish into English. Oops.
In terms of protection, Panda Internet Security 2012 will do an acceptable job, though it has fallen a little behind the competition in the past couple years. That said, Panda needs to address its suite's performance issues; the sluggishness alone seriously hurts the software's ranking, and makes it hard for us to recommend this year's product.