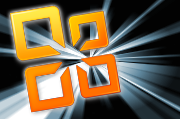 A handful of tight-lipped customers are getting their eyes on Microsoft Office 15 for the first time, as the software enters its Technical Preview phrase.
During the Technical Preview, Microsoft gets feedback from a select group of customers, who are bound to non-disclosure agreements. That allows Microsoft to test the software without revealing features or other details to the public.
A public beta for Microsoft Office 15–a codename for what will likely become Office 2012 or Office 2013–is scheduled for this summer. No word yet on a release date.
Microsoft hasn't said much about what to expect in the new version, but PJ Hough, vice president of development for Office, wrote in a blog post that it will be "the most ambitious undertaking yet for the Office Division."
"With Office 15, for the first time ever, we will simultaneously update our cloud services, servers, and mobile and PC clients for Office, Office 365, Exchange, SharePoint, Lync, Project, and Visio," Hough wrote. "Quite simply, Office 15 will help people work, collaborate, and communicate smarter and faster than ever before."
Office 15 is also expected to have some Metro-style enhancements for Windows 8 tablets, but Microsoft hasn't commented on that, nor has the company said whether Office 15 will support Windows 8 on ARM devices.
Even if Office 15 includes tablet support, timing could be an issue, as Business Insider's Matt Rosoff points out. Device makers want to launch Windows 8 tablets in the second half of 2012, but Office 15 may not be ready until very late in the year or early next year, judging by the timing of Technical Previews for earlier versions of office. ZDNet's Mary Jo Foley backs up this notion, with her unnamed sources saying that Microsoft is trying to release Office 15 by year-end.
Of course, all that speculation assumes Microsoft isn't developing a separate version of Office just for tablets, or some kind of light, Metro-style version akin to the mobile Office included with Windows Phones. Though I don't have any inside information, given the importance of Windows 8 for Microsoft as it tries to enter the tablet market, I wouldn't rule out Microsoft having a backup plan for tablet document editing.
Follow Jared on Twitter, Facebook or Google+ for even more tech news and commentary.